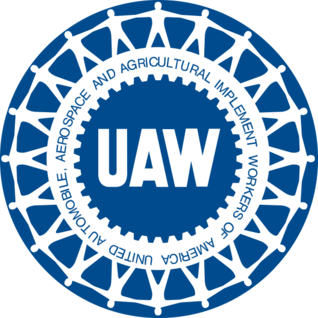 United Auto Workers are have extended their strike 8 days come Monday. The UAW walked out on General Motors after its four-year contract with the company expired and talks to negotiate another contract failed. UAW spokesman Brian Rothenberg says that union and company are still in talks.
Vice-President of the UAW-General Motors division Terry Dittes says there are "many [..] issues that remain unresolved."
As talks drag on, plants across the country remain dormant, with workers in Wentzville, Kansas City, and St. Louis. What's more, strike pay is only available after the 15th day of the strike.
And that pay isn't much either. It amounts to 250 dollars a week and in many parts of the country that doesn't even pay rent. Workers are dependent on UAW negotiators to have their backs in the process.
In addition, members of the union have been wondering if their leaders have their back since UAW official Vance Pearson was arrested in his home in St. Louis after allegedly planning to embezzle union money to spend on alcohol, golf, and cars in a trip to California.
Democrat political figures have recently come to bat for the workers. Presidential candidates Elizabeth Warren and Joe Biden visited them on Sunday in the Detroit plant and Kansas City, Kansas, plant respectively.  Republicans have stayed largely silent on the ordeal.