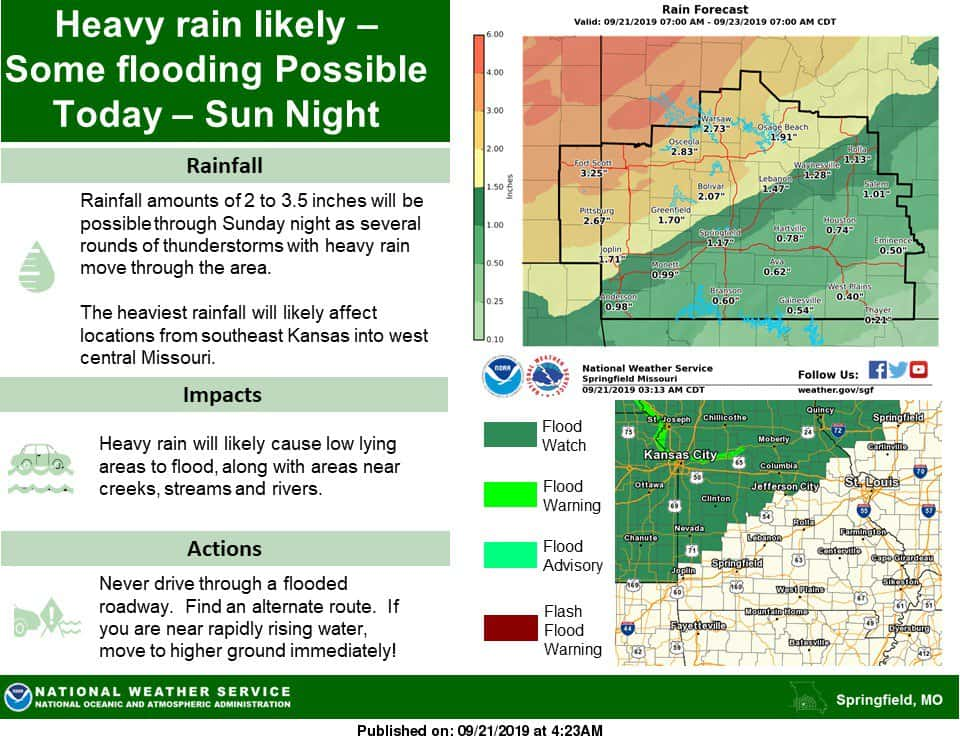 Tropical moisture making it's way through the Ozarks is bringing a chance for rain and storms over the next couple days.
The National Weather Service says there's the possibility for heavy rain, strong wind gusts and small hail with a system moving through Saturday.
Folks in the Ozarks have the best chance at getting precipitation after 4 p.m., so any plans outside today shouldn't be affected.
Sunday there's a greater chance for showers and storms, especially in the western Ozarks, with two to over three inches of rain possible.
Meteorologists say the hardest hit areas have the possibility of flooding.
As Monday brings the first day of Fall, the forecast shows weather in the Ozarks will finally start to reflect it after a hot week last week.
On Monday, the high will only be 79, followed by a chance for showers on Tuesday. We'll have lows in the mid to low 60's each night.
However, expect a warm up by next weekend, with highs in the upper 80s.