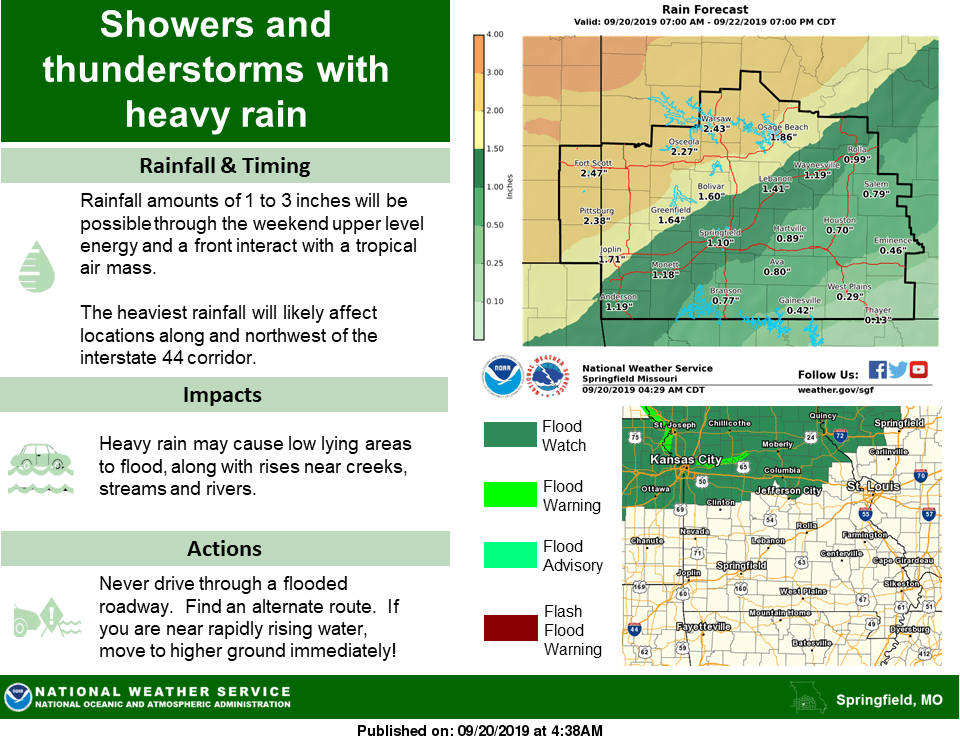 Tropical moisture moves into the Ozarks Friday, with showers becoming more widespread during the afternoon and evening.
A few thunderstorms will also be possible, but severe weather is not expected.
The main threat with those storms will be cloud to ground lightning.
We'll have heavy rain at times over the weekend, with one to three inches possible.
The National Weather Service says the higher rain amounts will be north and west of Springfield.