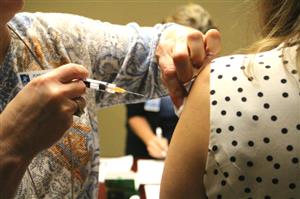 It's not too early to start thinking about flu season, and the Springfield School District is making it easy for all students to get vaccinated, starting next week.
Clinics will be set up at each of the 55 schools in the district, where kids can get a shot for free.
Parents will need to sign a form to give permission.
The flu shot clinics are being offered by Springfield Public Schools, in cooperation with Jordan Valley Community Health Center, and with support from CoxHealth, Mercy, and the Springfield-Greene County Health Department.
For dates and locations, along with the parental consent form, click here.