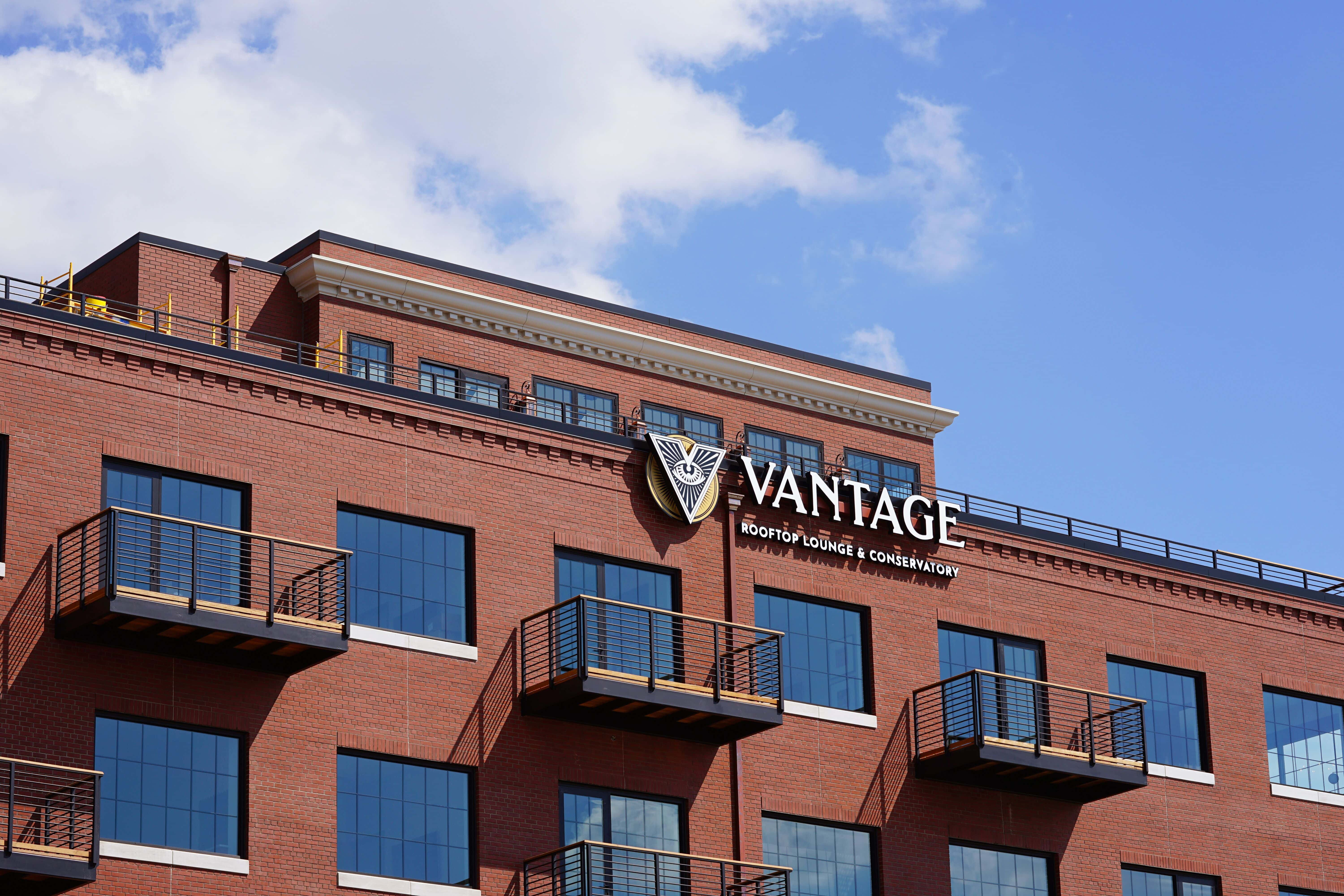 Another new hotel is open for business in downtown Springfield.
Hotel Vandivort's newest expansion on McDaniel Street is called V2 and has 48 rooms and downtown's first rooftop lounge.
V2 guest rooms and the V2 Conference Room, a new boardroom-style event space, are available to book now.
Co-Owners Billy McQueary and John and Karen McQueary set the wheels in motion for the expansion in June of 2017.
"We are overjoyed at how Springfield has embraced Hotel Vandivort and love being the first taste travelers experience of our beloved area. Our Hotel serves as an ambassador, highlighting many incredible local artists and businesses, and from this we have seen great success, creating the need for more space and expanded amenities," says Billy McQueary.
The V2 expansion functions as an extension of the current Hotel Vandivort. Guests will continue to check in at the front desk inside the Historic Vandivort building and valet their cars from the Walnut Street entrance.
Vantage Rooftop Lounge and Conservatory, located on the rooftop of V2, will open to guests and the public 9.24.19. "Vantage brings a big-city rooftop experience to downtown, a chance to both escape the every-day and be inspired by how beautiful our city has become. Also, it's not just for the warm months, with a huge skylight and tons of indoor plants the interior conservatory-style space will lift spirits when it's frigid out too," says Karen McQueary.
Hotel Vandivort opened in July of 2015 and is the only AAA 4-Diamond rated hotel in Springfield.