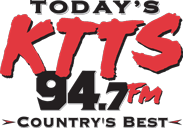 One man is challenging the local cemetery to keep a large 14 foot tall cross he built in honor of his mother.
Randy Lourenco says that his mother was a giant of faith and that the 14-foot tall cross was the least he could do for her. His mother was from the British Isles, met an airforce man and married him and moved to the United States. She died this February.
Lourenco says that his mother was the most religious woman in his life.
Melvin Green, the Bowers Chapel Cemetery groundskeeper, says that he doesn't mind a cross being there, but that it was far too large.
Green says that cemetery only allows monuments as large as three feet by five feet.