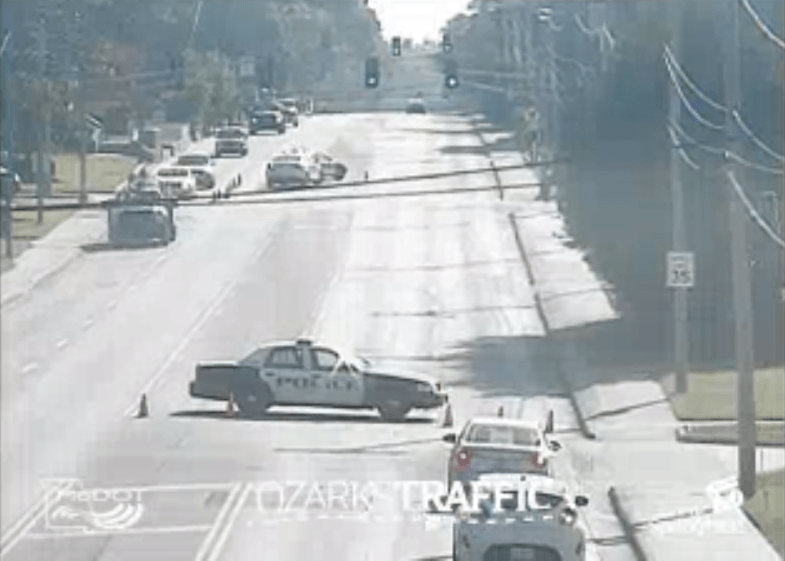 Police are trying to determine who was at fault after a man was killed after being hit by a van in Springfield Thursday morning.
Officers say it happened near Division and Benton around 7:30 a.m.
The man was crossing the street at the time. The van that hit him was heading east on Division.
The victim's name hasn't been released, but police say he was in his late 50s.
More information from the Springfield Police Department:
On Sept. 12, 2019, at 07:22 a.m., officers with the Springfield Police Department responded to the intersection of Division and Benton regarding a motor vehicle crash involving a pedestrian.
A white 2012 Ford Econovan, driven by 45-year-old Matthew Gingery of Ozark, MO, was traveling eastbound on Division approaching the intersection at Benton. The Ford van continued east on Division and struck 59-year-old Anthony E. Posten, who was walking south on the west side of the intersection. Mr. Posten was transported by EMS to an area medical facility where he died from injuries related to the crash. Next of kin have been notified.
Division and Benton is an intersection controlled by an electric traffic signal. Initial information indicates the van had a solid green light as it was approaching the intersection. Impairment is not suspected at this time. The investigation is on-going as to the circumstances involved in the crash. This is the tenth fatality motor vehicle crash in Springfield during 2019.