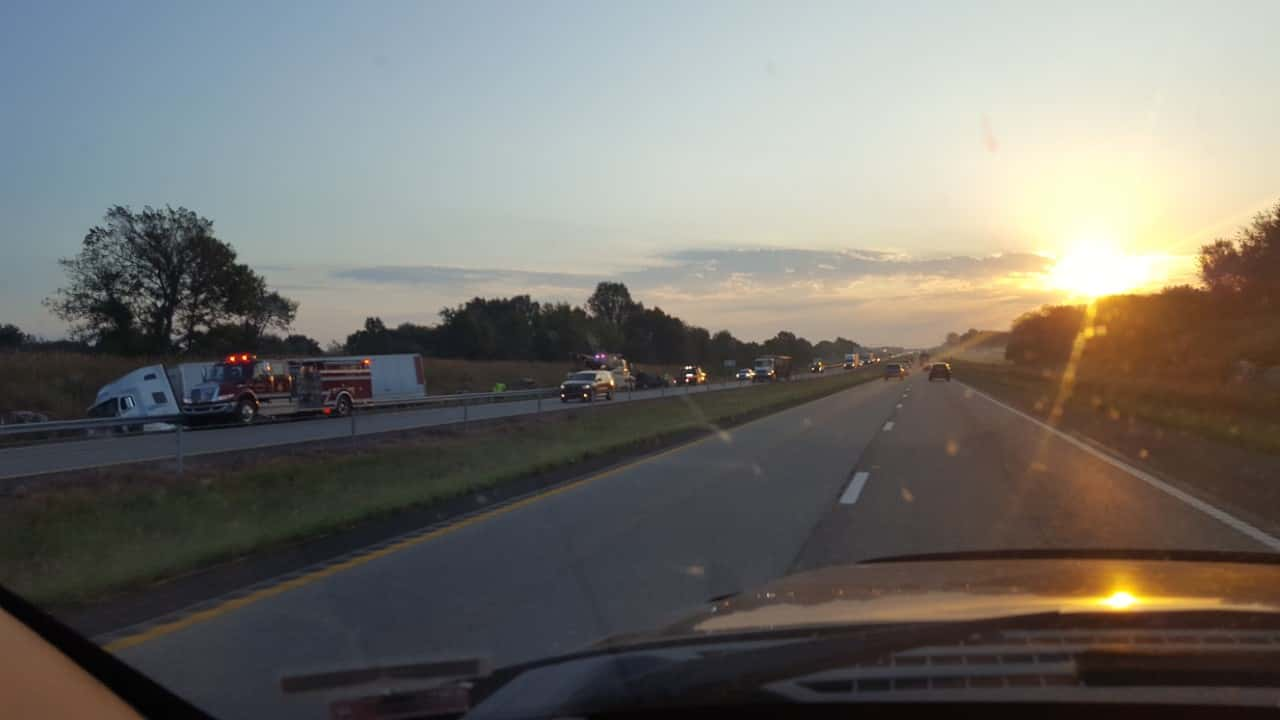 Three people are hurt in a crash between a semi and an SUV on I-44 west of Springfield.
It happened around 5:20 a.m. Friday at the 69.2 mile marker and tied up traffic with at least one lane shut down for much of the morning.
The Highway Patrol says the semi hit the SUV, which was parked on the shoulder, causing it to flip onto its top.
The semi went off the road and hit a rock bluff.
Reports from the scene indicate two people have head injuries and another has a leg injury, and troopers say the injuries range from minor to moderate.
Two people were briefly trapped in the wreckage, but fire crews were able to extricate them.
The semi was smoking and leaking fuel.
I-44 Crash 69 mile marker