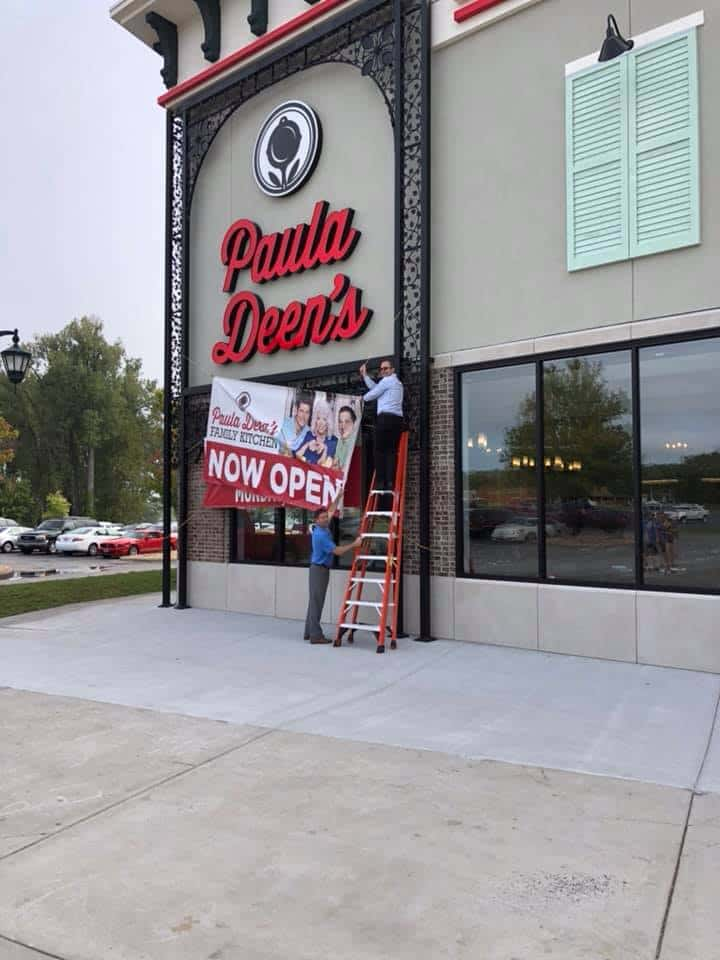 A large crowd gathered outside the newest restaurant on the Branson Landing on Labor Day.
They were there for the grand opening of Paula Deen's Family Kitchen.
Deen herself was there for the ribbon cutting, signing autographs and posing for pictures.
The 15,696 square foot restaurant is on the north end of the Branson Landing.
Deen says opening a door to a new restaurant never gets old. "I had the opportunity to visit Branson and I knew it would be a perfect fit," Deen said.
Paula Deen's Family Kitchen serves up southern home-style cooking, such as fried chicken and a variety of southern sides.
The restaurant is bringing more than 100 jobs to the area.