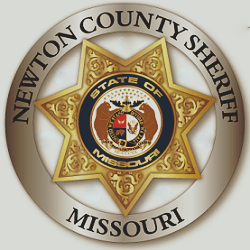 The Newton County Sheriff's Office along with detectives and troopers are looking for an armed man.
Investigators say the search is happening south of Granby in the area of Mulberry and Highway HH.
The suspect is described as a thin white male, short blonde hair, wearing a gray t-shirt with black lettering and faded blue jeans.
Law enforcement is advising not to approach or try to apprehend but rather call 9-1-1 immediately.
(photo provided by Newton County Sheriff's Office Facebook page)