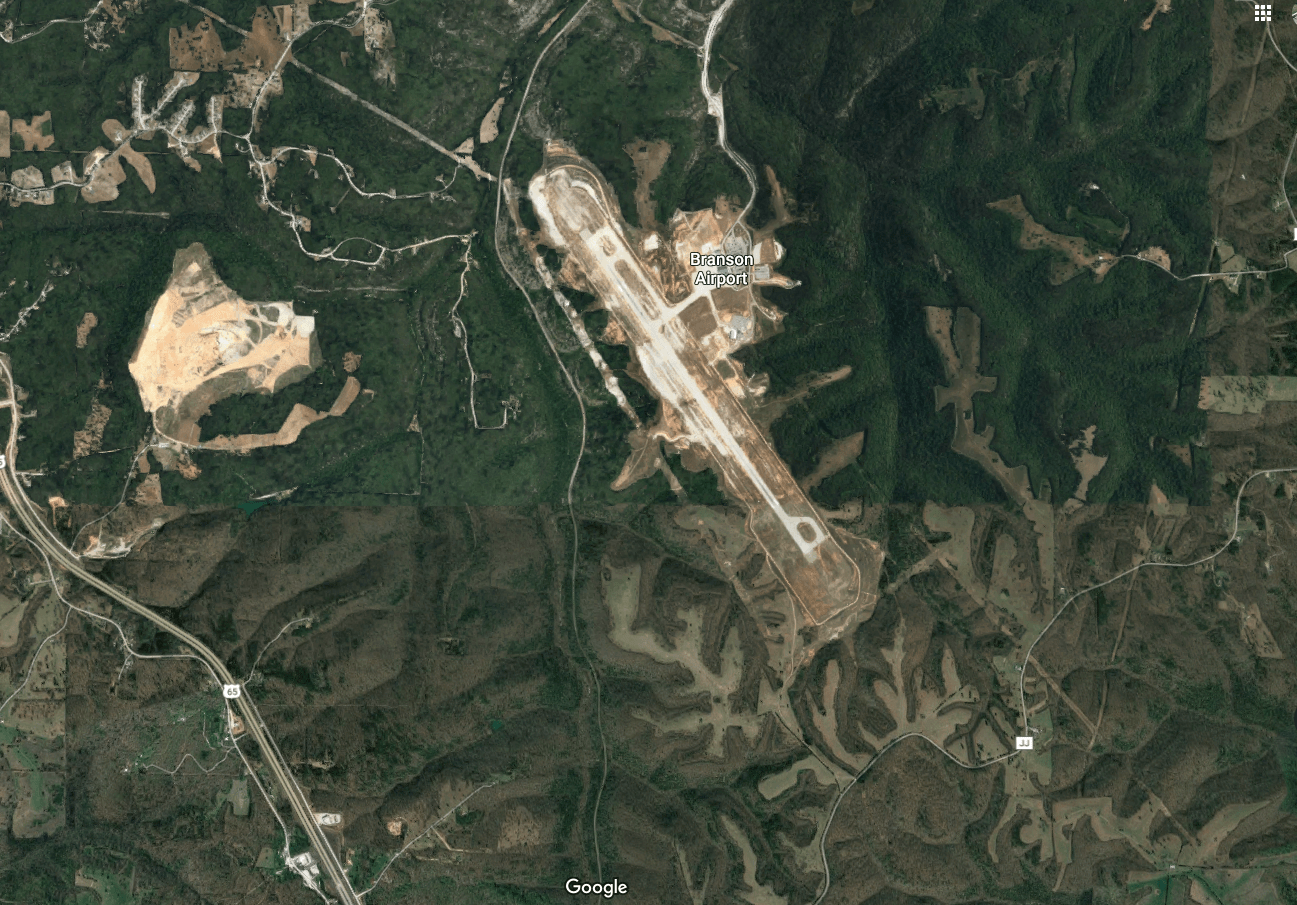 A small plane has crashed in a wooded area near the Branson Airport late Monday morning.
The Western Taney County Fire Protection District reports at at approximately 11:34am on Labor Day, firefighters were called about a small plane crash.
The prop plane was carrying three people, and crashed shortly after takeoff from the Branson Regional Airport. Around 1 p.m., the plane was still upside down, stuck in the treeline.
Firefighters say the plane was located south of the airport approximately 25 minutes after dispatch. A Mercy Hospital helicopter helped find the crash.
The plane went down in a wooded area that is only accessible on foot.
Authorities say the planes occupants were all out of the plane when it was located. All three occupants on board received minor injuries and are being evaluated by medical personnel.
Firefighters say efforts are underway to get them back to a main road. Crews are working to contain a small fuel leak in the plane.