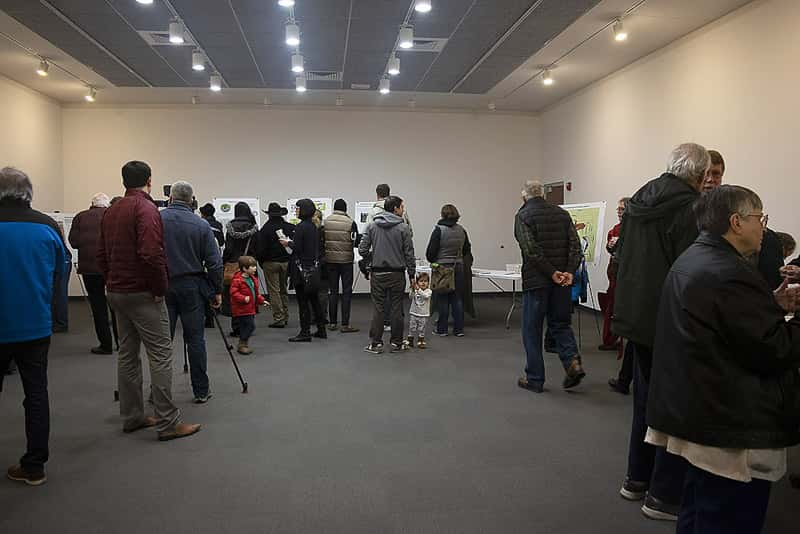 Springfield officials are asking for help in coming up with a comprehensive 20-year plan for the city.
Officials with Springfield Planning and Development will be hosting community input meetings this week to get people's thoughts on what can be done to improve Springfield.
The plan is called Forward SGF and will act as a roadmap for what the city will look like in the future. Click here to go to the Foward SGF website.
The first workshop this week will be Wednesday at the Northview Center in Springfield.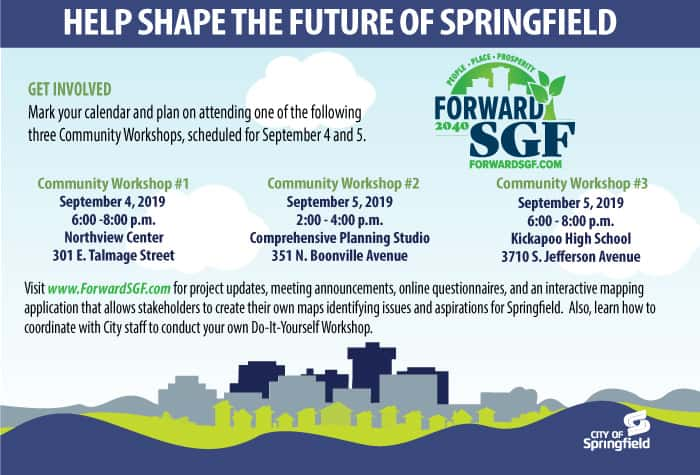 More information:
September 4th, 6:00 P.M. – 8:00 P.M. @ Northview Center 301 E. Talmage St.
September 5th,

2:00 P.M. – 4:00 P.M. @ Comprehensive Planning Studio 351 N Boonville Street
6:00 P.M. – 8:00 P.M. Kickapoo High School 3710 S. Jefferson Avenue