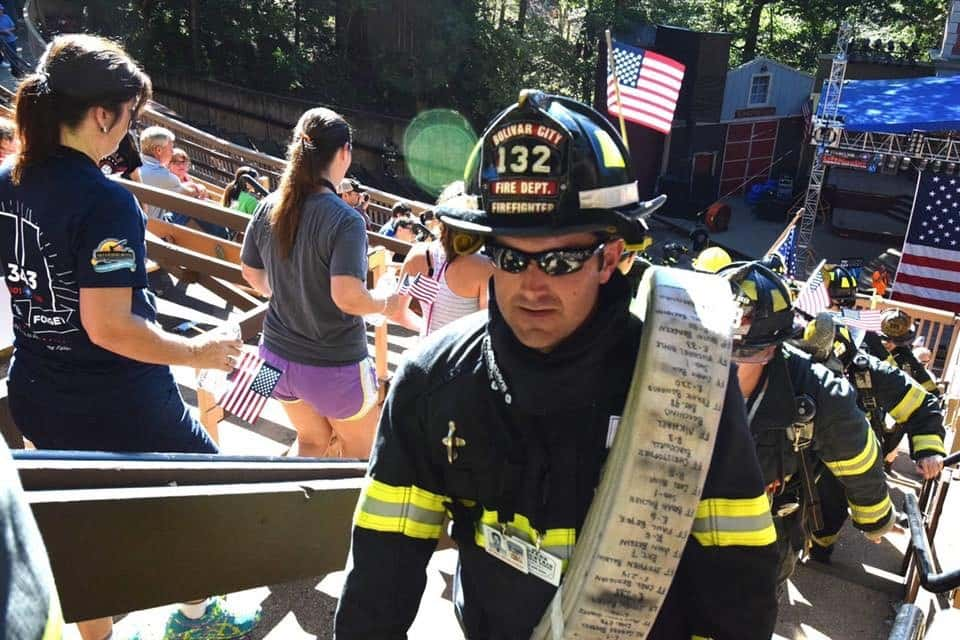 A special event that is going on its seventh year is happening in Springfield coming up next weekend.
Spokeswoman Julie Mercer with the Springfield Memorial Stair Climb says this will be a time to honor and memorialize the 343 plus fallen heroes of September 11, 2001.
Mercer says it will be held once again at Missouri State University's Plaster Stadium with registration beginning at 7:30, with the opening ceremonies beginning at 8:30 followed by the climb.
Organizers say right now they have over 200 registered climbers and they are welcoming all of the community and fire service to join them.
(photos provided by Springfield Memorial Stair Climb)
Springfield Memorial Stair Climb