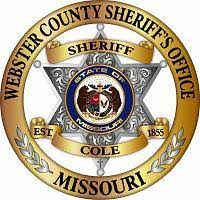 Webster County Sheriff's Office says Webster county has been the target of multiple thefts by a group of four thieves.
The thieves have stolen numerous items including a cowboy statue, guns, and bronze lions that KTTS covered in a story in January.
Webster County Deputies say that two suspects, Cody Turner and Charles Crossland, have already been arrested in Greene County.
They are still searching for Paul Davis and Jimmy Church. If you know anything about their whereabouts, call the Webster County Sheriff's Office at 417-859-2653.