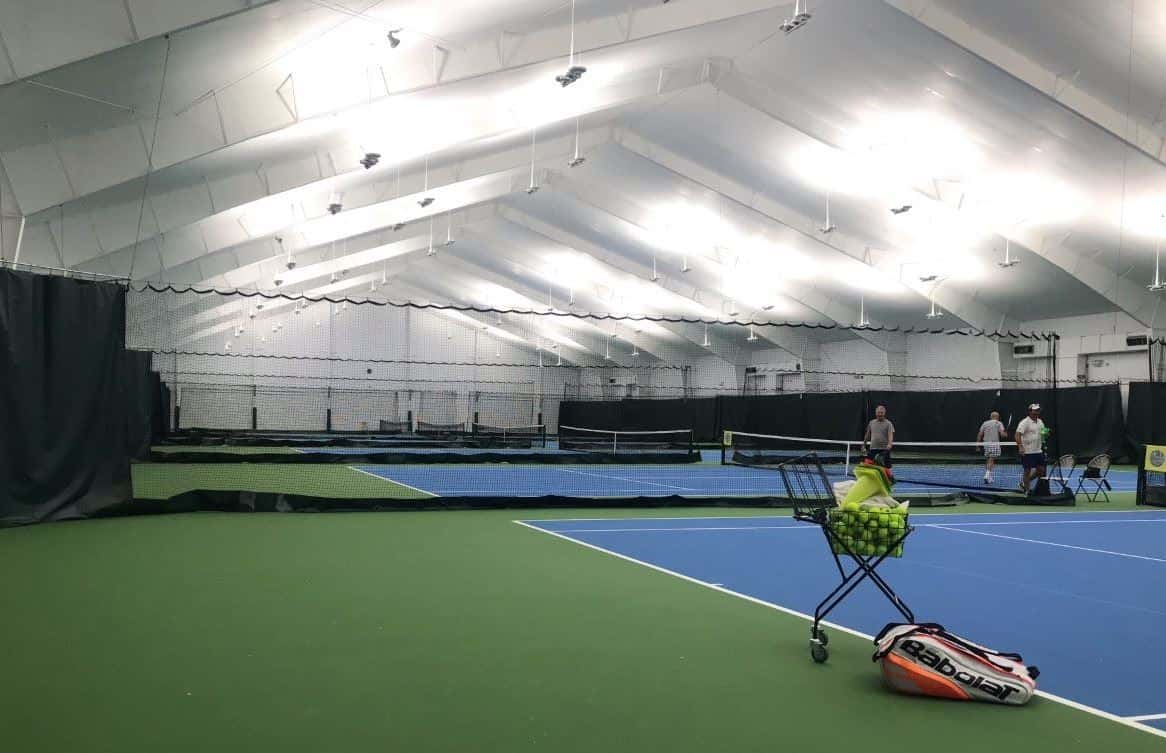 With major renovations complete, Cooper Tennis Complex's Courts 1-6 are now open.
The building's north indoor Courts 1-6 were closed in June to undergo renovations, the first major upgrade since the facility opened in 1994. New improvements include:
Installation of updated LED fixtures
Resurfaced and color-coated tennis courts
Resurfaced interior vinyl wall and ceiling coverings
New nets
New vinyl court divider curtains
Extensive interior painting
The work went on while many youth and adult tennis summer programs operated outdoors at Cooper and offsite at Gillenwaters Tennis Complex and Perry Tennis Courts.
With the north courts now complete, work moves to the south indoor Courts 7-12, which will be closed Mon. Aug. 5, through Sat., Aug. 10, for court resurfacing and color coating to match Courts 1-6.
The total project is budgeted at $500,000, with the work predominantly funded by the Cooper Family Foundation, along with Park Board operational funding support.