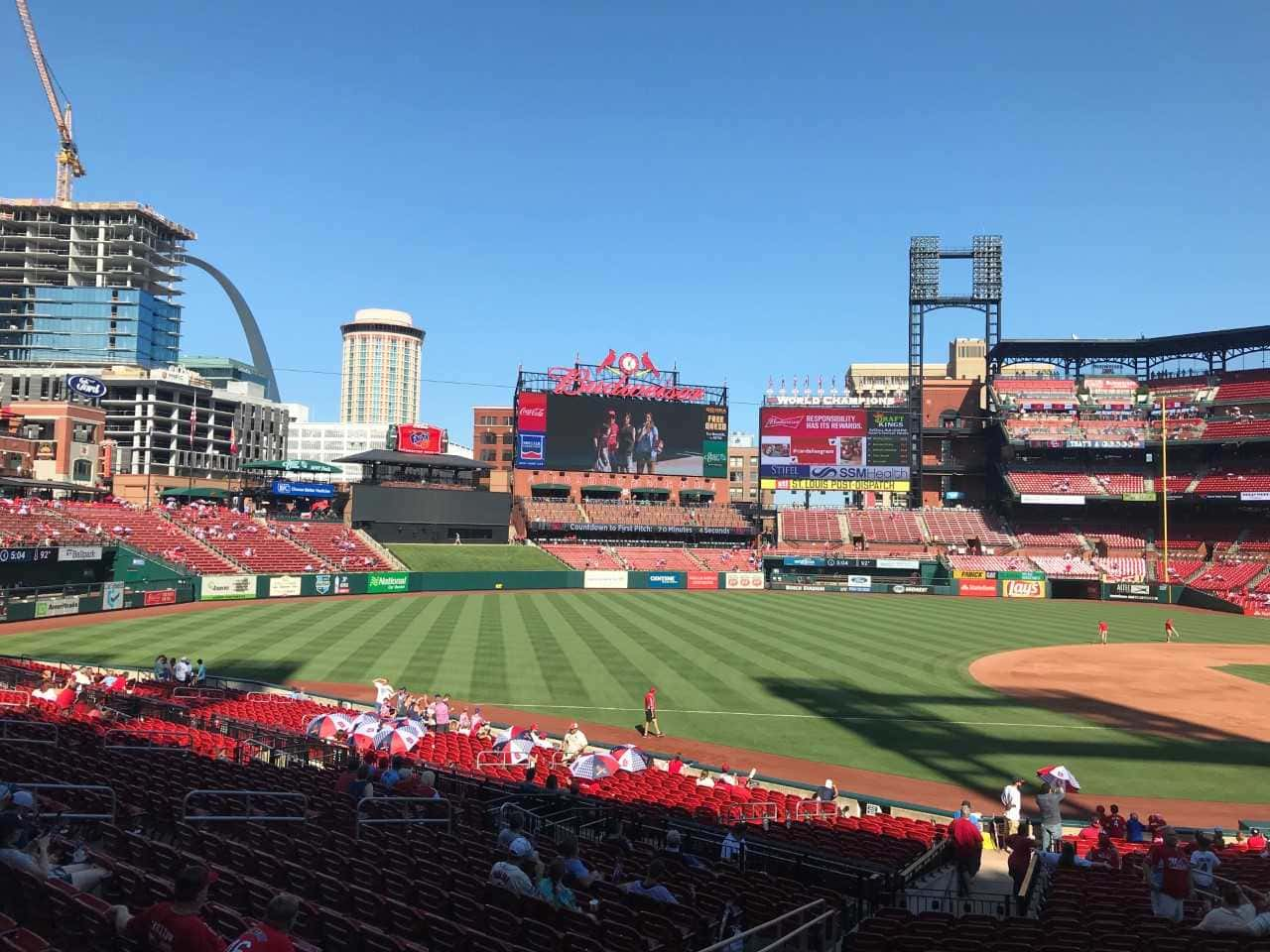 The St. Louis Cardinals got a two run double and a two run homer from outfielder Tyler O'Neill and beat the Arizona Diamondbacks 4-2 Saturday night at Busch Stadium.
O'Neill, who has seen limited action lately, gave the sellout crowd of 46,152 plenty to cheer about, but it was one youngster in particular who he thought about while rounding the bases following his two run shot in the fourth.
A boy in attendance through "Make-A-Wish" met with several of the players and got to go onto the field during batting practice. He asked O'Neill to hit a home run for him.
"I said I was definitely going to try," O'Neill said. "I never want to promise things like that. This game is so hard, it can do the other direction real quick. But I was able to put that ball in the air for Preston, and it's just a good feeling. Just to be able to do that for a kid that's so down to earth and has been through so much is a very enlightening feeling for me."
The left fielder's offensive heroics complimented starting pitcher Dakota Hudson's six solid innings.
The righty improved to 8-4 on the season, allowing two runs on three hits, striking out five despite walking four and hitting a batter.
The second inning was a turning point in the game as Hudson, staked to a 2-0 lead on O'Neill's first inning double, hit Adam Jones and walked Jake Lamb to start the frame.
Shortstop Nick Ahmed singled home a run, cutting St. Louis' lead to 2-1.
After catcher Carson Kelly walked to load the bases, Hudson induced a ground ball to third off the bat of pitcher Merrill Kelly.
Matt Carpenter through home for the force out.
Hudson then struck out Jarrod Dyson  and retired Ketel Marte on a fly ball to right to get out of the inning with the lead.
With the exception of Andrew Miller, who walked the only hitter he faced in the eighth inning, the bullpen was effective as Giovanny Gallegos worked 1 2/3 scoreless innings, and Carlos Martinez retired the final four batters of the contest, including three on strikeouts, earning his fourth save of the season.
Kelly (7-9) took the loss for Arizona, allowing four runs, one earned, on five hits in five innings.
The Diamondbacks committed three errors.
The Cardinals will send Adam Wainwright (5-7, 4.31 ERA) to the mound in the series finale Sunday afternoon at 1:15.
Zack Greinke (10-3, 2.73 ERA) will pitch for Arizona.
Game Notes: 
Manager Mike Schildt confirmed after the game that Daniel Ponce de Leon will move into the starting rotation and take the mound Wednesday in the homestand finale against the Pirates.
O'Neill's four RBI tied a career high. He entered Saturday's contest with four RBI in 29 games this season, and matched that in his first two at-bats.
St. Louis snaps a four game home losing streak and now has a record of 13-6 in games started by Hudson.

Arizona at St. Louis 7-13-19