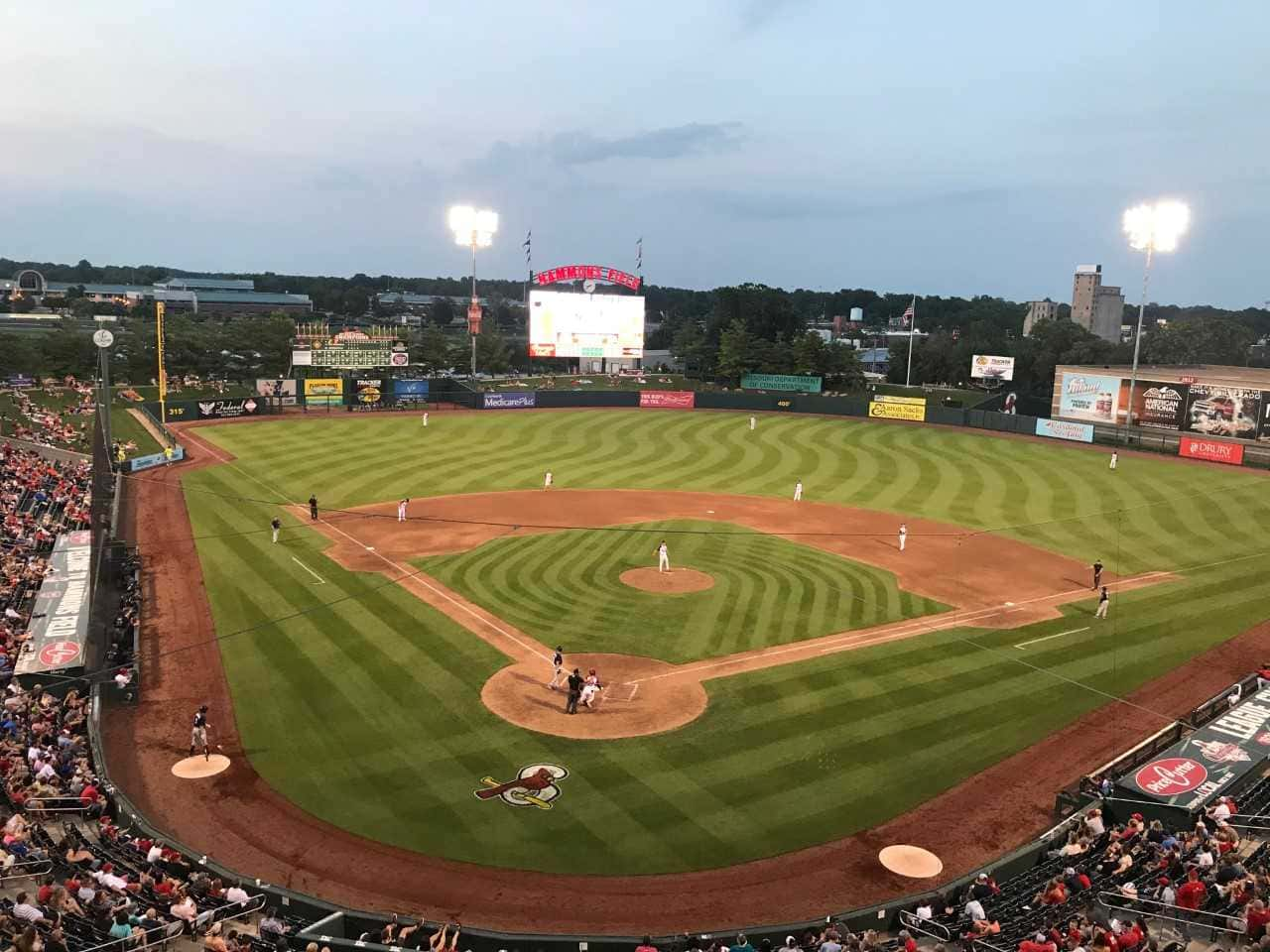 The Springfield Cardinals get a walk-off base hit by first baseman Zach Kirtley in the bottom of the tenth inning to beat the Northwest Arkansas Naturals 7-6 Friday night at Hammons Field.
Justin Toerner started the inning as the runner at second base, and was sacrificed to third on a bunt by Jose Godoy, setting up the game winning hit as a sellout crowd of 6,757 celebrated with postgame fireworks.
Roel Ramirez (3-1) gets the win in relief for Springfield, working a scoreless ninth and tenth innings.
Tyler Zuber (0-1) takes the loss for the Naturals, who drop to 4-3 in the Texas League North second half standings.
The Cardinals get only their second win in eight games to start the second half.
Springfield's offense wasted no time in getting started as Dylan Carlson hit a home run over the wall in right center to lead off the bottom of the first.
One out later, Yariel Gonzalez launched a shot over the left field wall to make it a 2-0 lead for the home team.
The Naturals answered with three runs in the top of the third, highlighted by Nick Heath's two run single.
Springfield's third long ball of the night, a solo shot by John Mieses, knotted the game 3-3 in the bottom of the third.
Northwest Arkansas went back in front 4-3 when Khalil Lee went deep in the fourth, but Mieses' sac fly in the bottom of the fifth got contest even at 4-4.
The Naturals took a 5-4 lead with a run in the sixth, then got a home run from shortstop Taylor Featherston in the eighth to make it a 6-4 contest.
But Springfield kept battling, scoring two runs in the eighth without the benefit of a hit, knotting the game 6-6 on Carlson's sac fly.
Cards starter Evan Kruczynski allowed five runs on nine hits in 5 1/3 innings, while Naturals starter J.C. Cloney gave up four runs on seven hits in five innings.
The Cardinals and Naturals will continue the series Saturday with a 6:10 p.m. start at Hammons Field.
Alex FaGalde (1-0, 0.69 ERA) gets the start for Springfield against the Naturals' Conner Greene (3-5, 5.55 ERA).
Northwest Arkansas Naturals vs. Springfield Cardinals 6-28-19