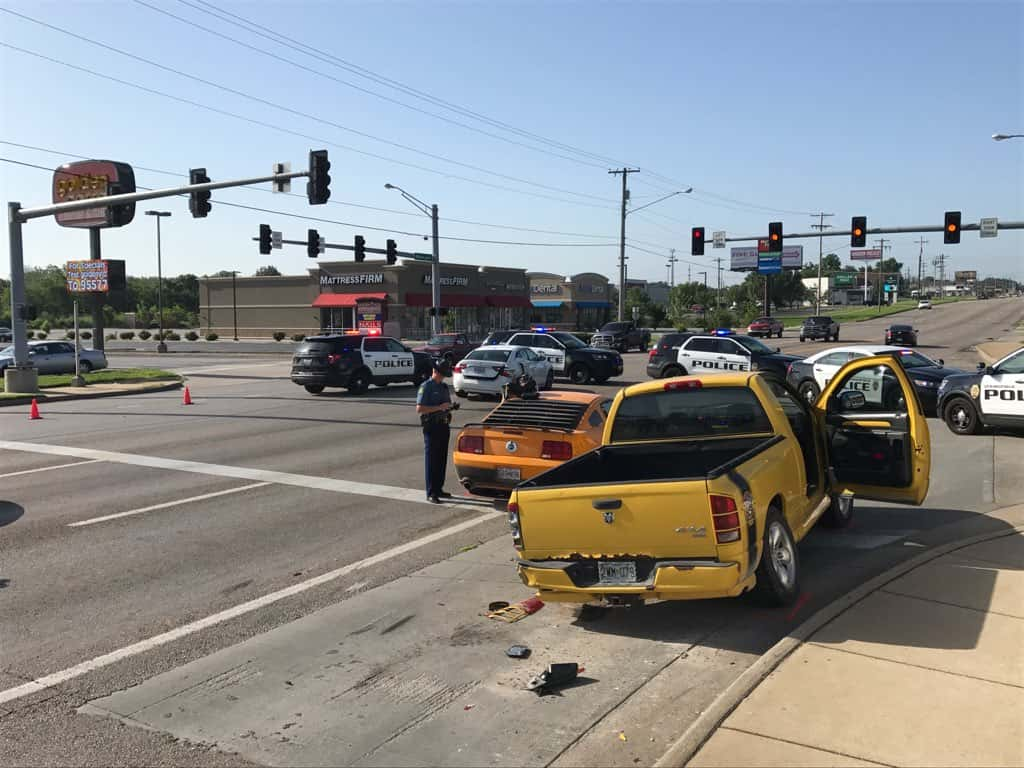 Authorities have arrested a man who led them on a pursuit on Highway 13 into Springfield just before 8 a.m. Thursday morning.
The Highway Patrol says it all started this morning at a business in Bolivar. Authorities around the area were notified of a suspect who was wanting for a lot of criminal activity the couple days.
When a trooper spotted the suspect at the business, the suspect rammed the patrol car and took off. That's when the chase started.
The suspect was driving an orange and black Ford Mustang on Highway 13 at speeds near 130 mph.
The chase led into Greene County and Springfield. The suspect hit two spikes trips but kept going across the diverging diamond at Kansas Expressway and I-44 just as police were trying to shut down that intersection.
The suspect then crashed the vehicle near the McDonald's on Kansas Expressway. Authorities had their weapons out shortly before taking the man into custody.
Witnesses on scene say the suspect hit a car and a pickup truck in the crash. One person that was hit suffered minor injuries.
The suspect tried to run, but was taken into custody along with a female passenger. Both were transported to hospitals for injuries.
Authorities believe the man was driving a stolen vehicle out of Camden County. He also may be involved in several other vehicles thefts in the area.
Officers are searching for a weapon, but so far have only found ammunition.