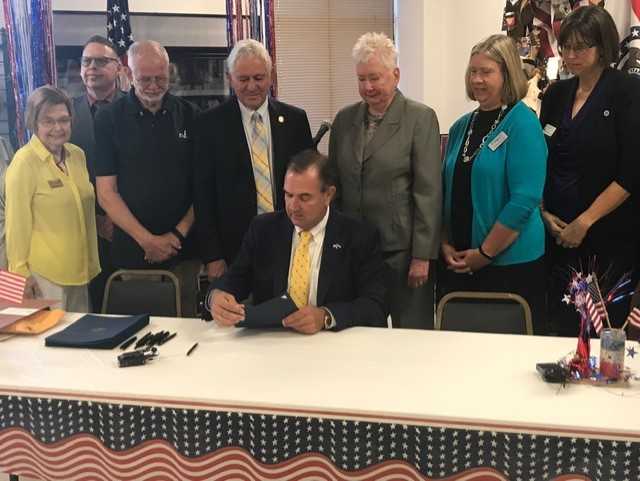 Missouri Lt. Governor Mike Kehoe signed legislation that establishes the Senior Growth and Development Program.
The official bill signing ceremony took place at the South Side Senior Center in Springfield, Missouri and was attended by more than one-hundred area senior citizens, legislators and representatives of senior advocacy groups.
The new legislation, part of SB 275 dealing with provisions of state law relating to health care, establishes the "Senior Services Growth and Development Program" in the Department of Health and Senior Services and creates a dedicated fund within the State Treasurer's Office that will be used to fund senior programs and services throughout the state.