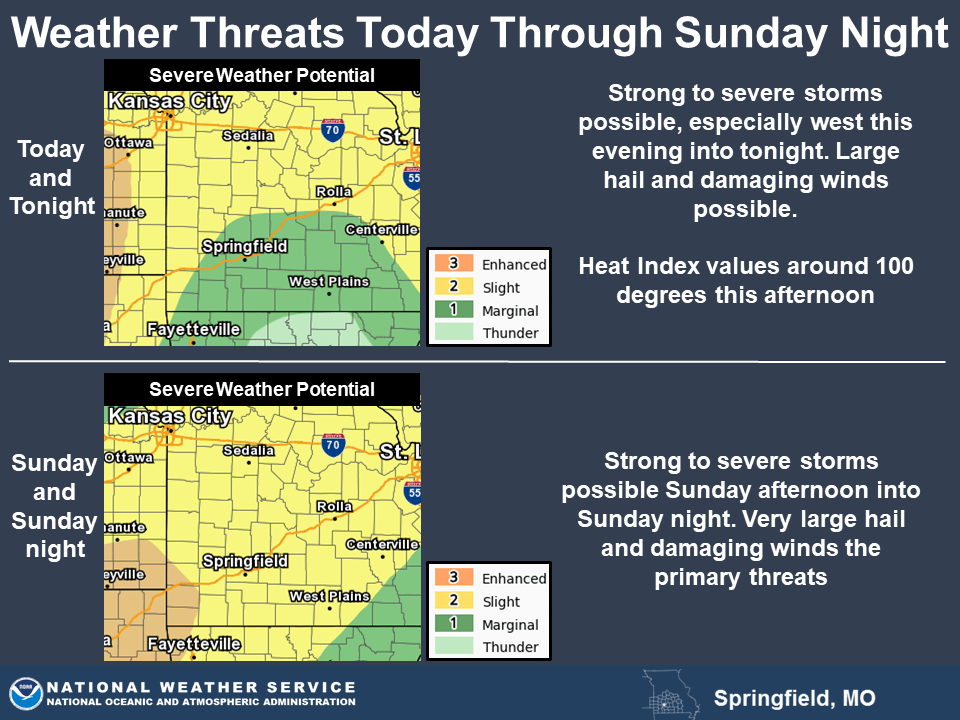 We have a chance for some strong to severe thunderstorms overnight.
The National Weather Service in Springfield says heavy rain is expected to move up to the Ozarks from northern Arkansas.
Meteorologist Drew Albert says the rain could continue throughout the night through tomorrow.
"We're primarily focused on areas along and west of Highway 65 for the best chances tonight and tomorrow, but we cant rule out anything anywhere," said Albert.
The storms could produce strong winds and up to half-dollar size hail.
The weather service says a Flash Flood Watch goes into effect for most counties west of Highway 65 at 1 a.m. on Sunday.
Stay updated on the latest watches and warnings by downloading the new KTTS App.