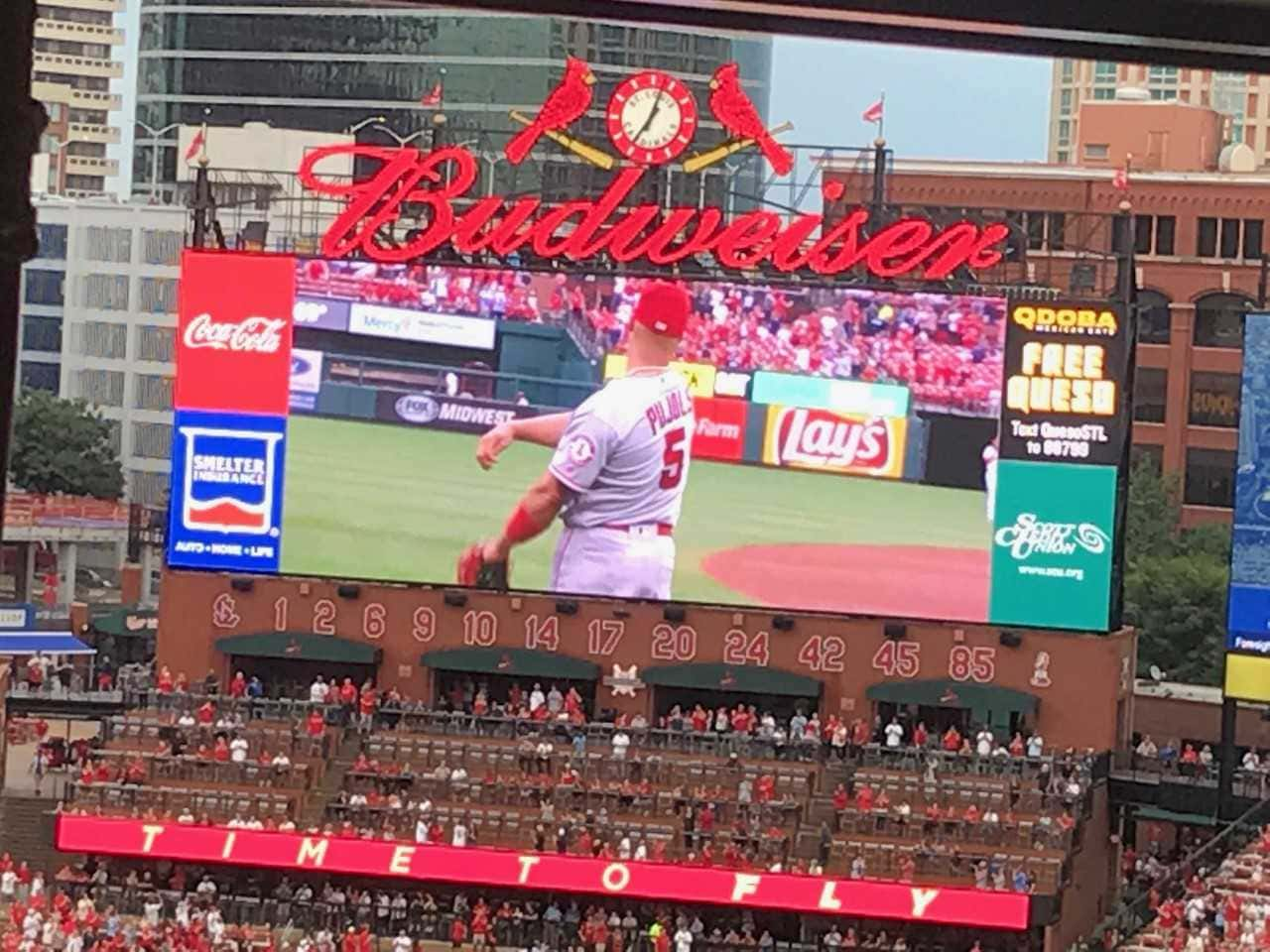 The St. Louis Cardinals thrilled the second largest crowd in Busch Stadium history Friday night, beating the Los Angeles Angels 5-1 in a game that marked the return Albert Pujols.
Pujols, who joined the Angels at the end of the 2011 season after ten years in St. Louis, drew a standing ovation each time he came to the plate.
"It will show you why they are the best fans in baseball," the future hall of famer said. "I'm just glad to be able to play here for 11 years and have the great memories. I was pretty close to dropping a couple tears there, especially when I hugged Yadi and we had that little moment to ourselves."
In his first at-bat of the night, Pujols drew a thunderous ovation and got a big hug from former teammate Yadier Molina."This is an incredible moment for me tonight," Pujols said. "It's something I'm going to put right there with our accomplishment of winning the World Series twice here."
Wacha (5-3) gave up an early run on Justin Upton's RBI double in the first inning, but that was it.
He allowed one run on five hits in six innings, striking out four.
"It was nice to get some results tonight, " Wacha said. "I got away with a few mistakes, but overall I thought I was executing pretty well, both sides of the plate and down in the zone."
St. Louis knotted the contest 1-1 in the fourth on Marcell Ozuna's run scoring single, then took a 2-1 lead in the sixth when Ozuna belted a home run over the wall in center.
The Cards tacked on three more runs in the seventh, with Ozuna driving in yet another run with a base hit.
The St. Louis bullpen was solid, as Giovanny Gallegos, Andrew Miller and Carlos Martinez shut down the Angels' offense.
Griffin Canning (2-4) took the loss for the Angels, allowing two runs on four hits in 5 1/3 innings.
The Cardinals will send Dakota Hudson (5-3, 3.55 ERA) to the mound Saturday afternoon in a 1:15 start.
The Angels have not yet named a starter.
Game Notes: 
Wacha recorded his fourth hit of the season. It's his first season with as many hits since a career high eight in 2015.
The Cardinals stole multiple bases in a game for the 16th time this season, pulling off a double steal in the seventh with Matt Carpenter and Paul DeJong on the base-paths.
Pujols' infield single in the 7th inning marked his first hit at Busch Stadium since October 27th, 2011, when he doubled in the ninth inning of Game 6 of the World Series.
Los Angeles Angels at St. Louis 6-22-19