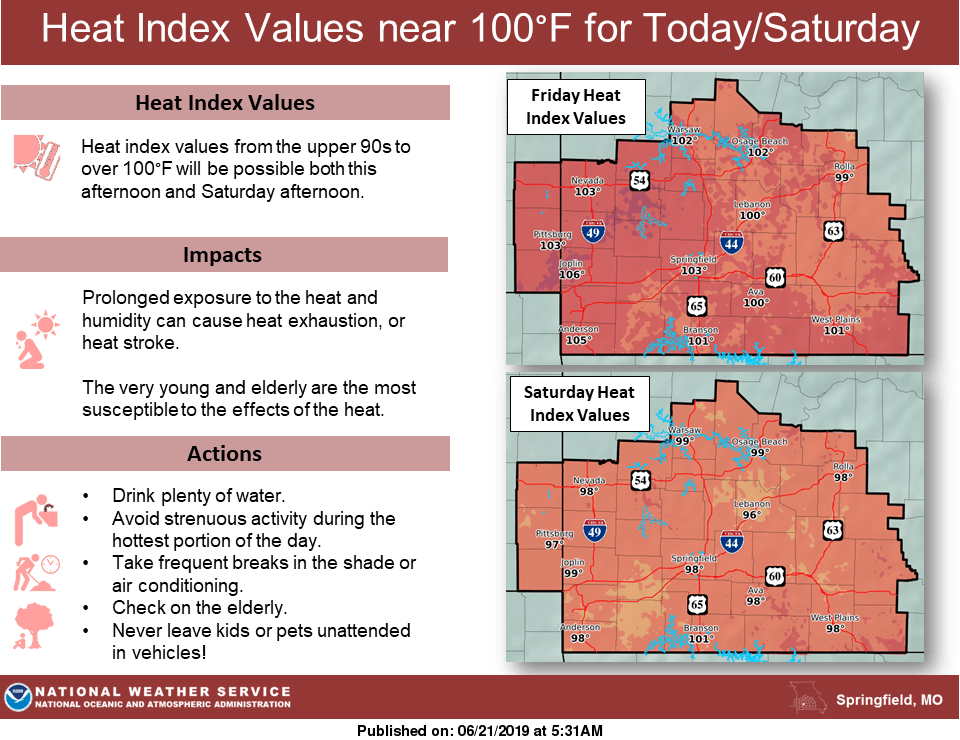 Summer officially arrives Friday (10:54 a.m.), and we'll also have our hottest day of the year so far.
The National Weather Service says when you factor in the humidity with our actual temps up near 93 degrees, it will feel like 103 Friday afternoon.
If you're going to be outdoors, drink plenty of water, take frequent breaks in the shade or air conditioning, drink plenty of water, and void strenuous activity during the hottest part of the day.
The very young and the elderly are the most susceptible to the effects of the heat.
Saturday will also be hot and humid, with a high of 91 and a heat index of 98.
Graphic courtesy National Weather Service Springfield, MO