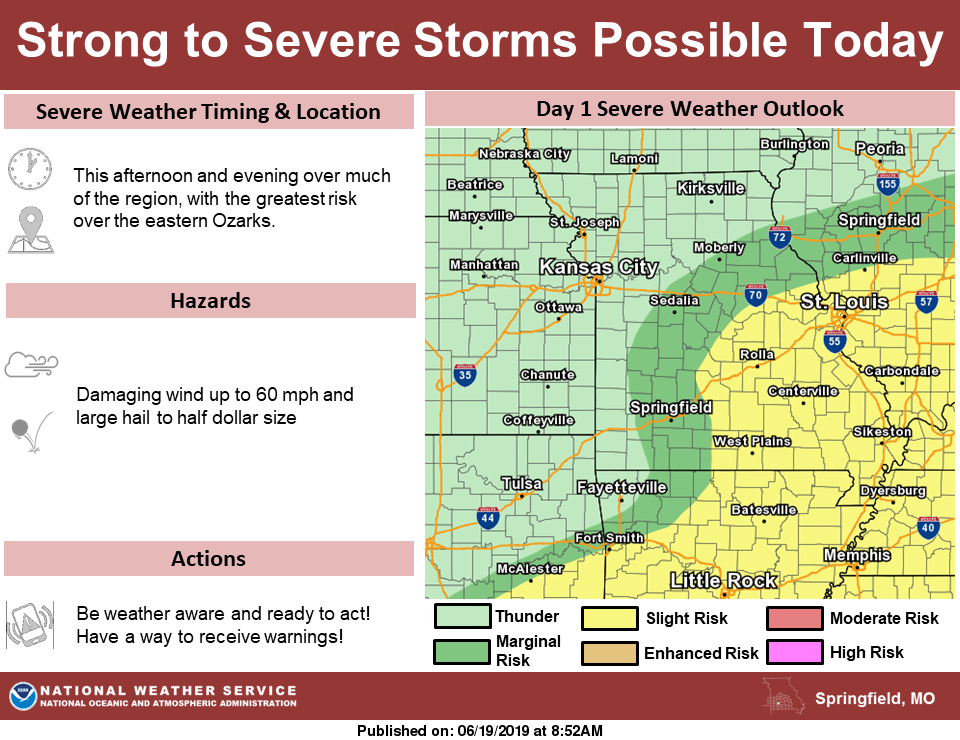 After heavy rain and some high winds moved through parts of the Ozarks Wednesday morning, storms may re-develop along a cold front boundary later in the afternoon.
The National Weather Service says the main threats are damaging wind gusts up to 60 miles per hour and half dollar size hail.
The best chance for severe weather is in the eastern Ozarks into south central Missouri.
Heavy rainfall will also be possible.
Additional showers and storms will return to the area by Saturday night.
Before that happens, temperatures should push into the lower 90's on Friday, with heat index readings of 100 to 105.
Graphic courtesy National Weather Service Springfield, MO