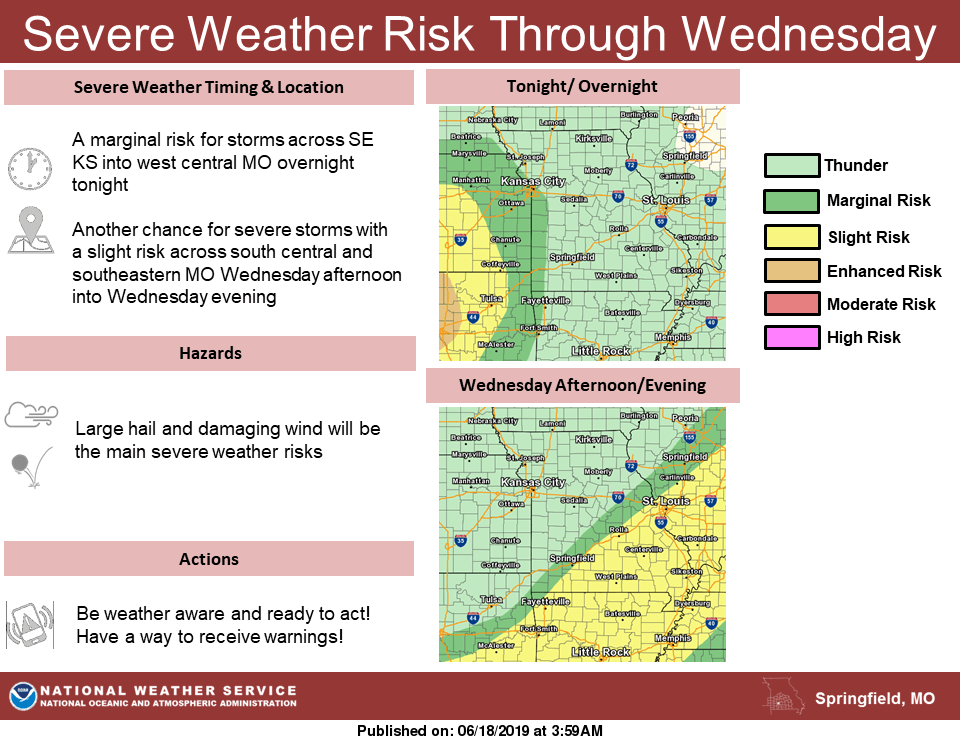 It looks like most of the Ozarks will stay dry Tuesday, but more showers and storms are on the way by Tuesday night.
The National Weather Service says storms developing over Kansas Tuesday afternoon will move into the area during the evening, with a chance for 60 mile per hour wind gusts, primarily along and west of Interstate 49.
Those storms should be weakening as they head toward the Springfield area.
Additional heavy rain is possible, which could lead to flash flooding.
Forecasters say thunderstorms, some strong to severe, will be possible again on Wednesday, with a marginal risk in south central Missouri (areas along and south of I-44 were previously in a slight risk, but the risk area has been pushed farther east as of early Tuesday afternoon).
Large hail and 60 mile per hour wind gusts, along with heavy downpours, will be the primary threats.
Graphic courtesy National Weather Service Springfield, MO