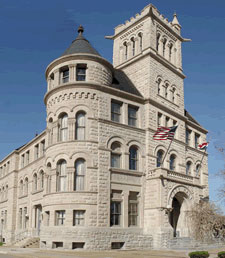 Several employee groups with the city of Springfield, including police officers, stand to get a pay raise between one and five percent, if city council says yes at Monday night's meeting.
Council members will also talk about tightening restrictions on payday loan companies.
The proposed ordinance required short term lenders to apply for a permit with the city before opening for business, and provide customers with information about alternatives to payday loans.
The city will also hear first reading on a plan to prohibit the sale of any tobacco product, including vaping devices, to anyone under the age of 21.
The current legal age is 18.
The Springfield City Council meeting begins at 6:30 p.m. Monday at Historic City Hall at 830 north Boonville Avenue.
Photo courtesy City of Springfield