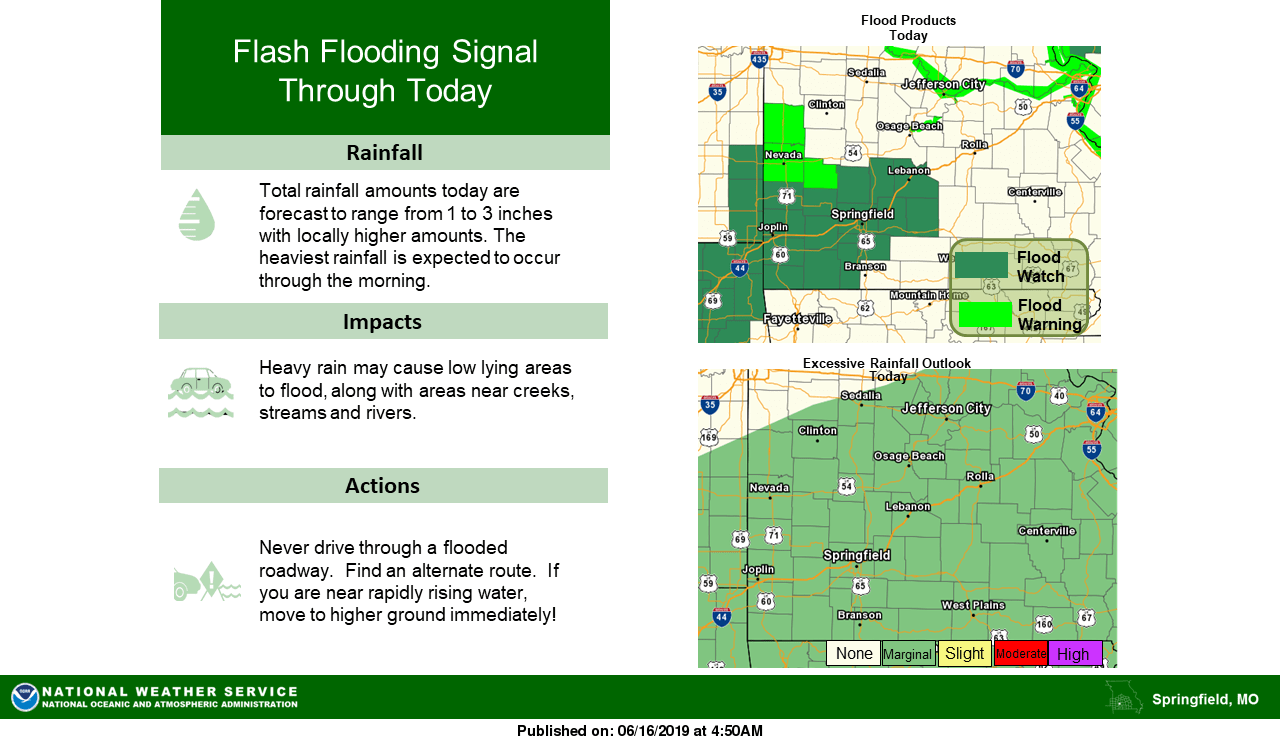 More rain will continue through the Ozarks later today.
The weather service says showers and thunderstorms will continue later this afternoon and early evening.
Meteorologists say there's a potential of severe weather that will occur this evening.
There will be wind gusts up to 60 miles per hour and hail up to quarter size will be possible.