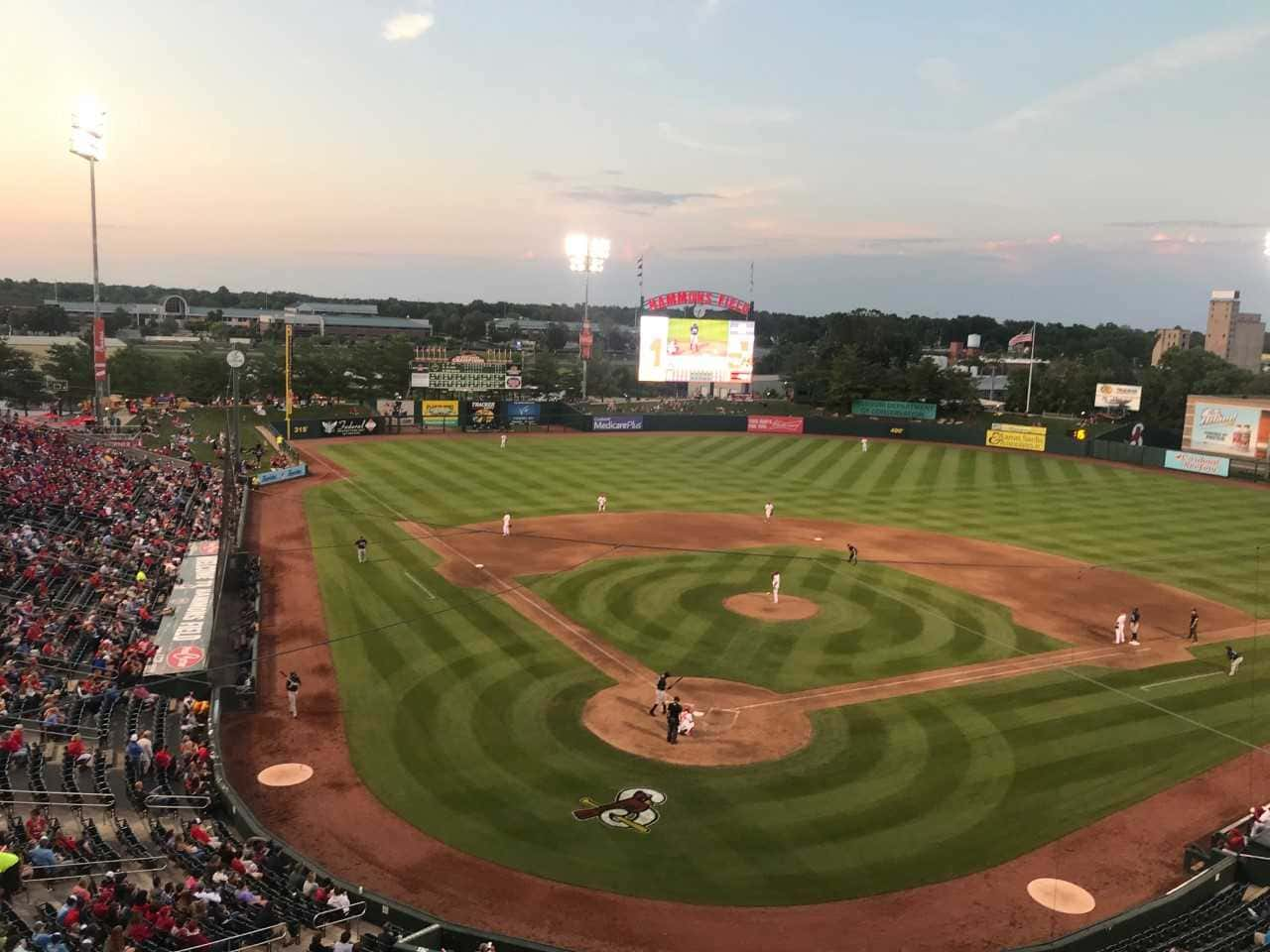 The Springfield Cardinals got six solid innings from starting pitcher Angel Rondon and Johan Mieses hit a big three run homer, leading the Cards to a 4-2 win over the Corpus Christi Hooks Friday night at Hammons Field.
Rondon (2-0) allowed two runs on four hits in six innings, striking out three while allowing six walks.
The Hooks (32-34) got on the board early with single tallies in the first and third innings.
Ronnie Dawson, who doubled to lead off the game for Corpus Christi, hit a home run over the center field wall in the third to give the Hooks a 2-0 advantage.
Corpus Christi's starting pitcher, Cristian Javier, cruised through the first three innings, allowing just one hit by the home team.
Rayder Ascanio, who got that base hit, was caught trying to steal second base.
But the Cardinals' bats came alive in the fourth inning off Javier (2-2).
With one out, Justin Toerner and Yariel Gonzalez collected back to back singles, and Mieses, the designated hitter, blasted a three run shot over the wall in left field to put Springfield ahead 3-2
The Cards added a run in the seventh without the benefit of a hit, getting a bases loaded walk by second baseman Alberto Triumfel to increase the margin to 4-2.
The Hooks made it interesting in the ninth, putting two runners on base against Bryan Dobzanski, who got Osvaldo Duarte to strike out and Abraham Toro to pop out to end the game.
The Cardinals (27-40) will face the Hooks again Saturday at Hammons Field, with the first pitch set for 6:10 p.m.
Tommy Parsons (0-0, 0.00 ERA) will take the mound for Springfield against Corpus Christi's Brett Adcock (1-6, 7.40 ERA).
Corpus Christi Hooks vs. Springfield Cardinals 6-14-19