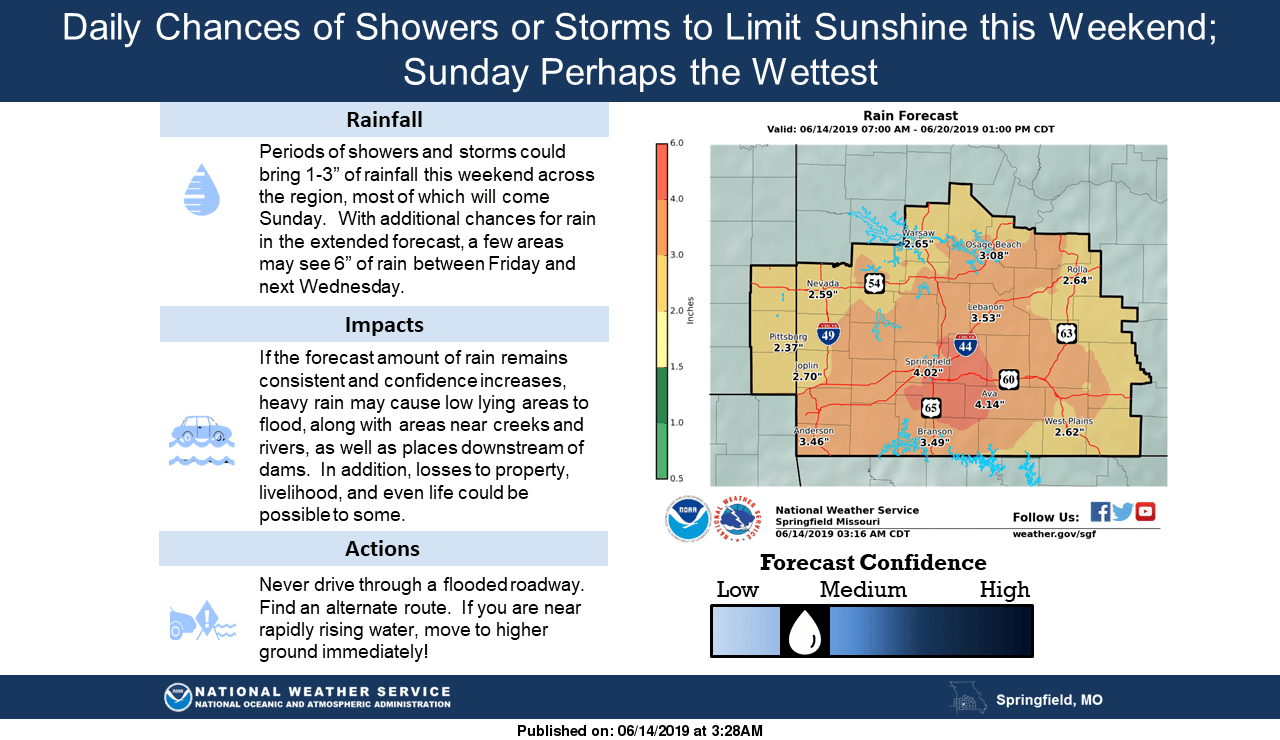 After a recent trend of drier and cooler weather, a moist and unstable atmosphere returns to the Ozarks Friday, setting the stage for thunderstorms through the middle of next week.
The National Weather Service says the biggest risks later Friday evening and this weekend will be large hail and damaging winds.
Heavy rain will be possible, with one to three inches through Sunday and a concern for more flooding.
Forecasters say a few areas have the potential of getting six inches of rain through Wednesday.
Graphic courtesy of National Weather Service—Springfield, MO