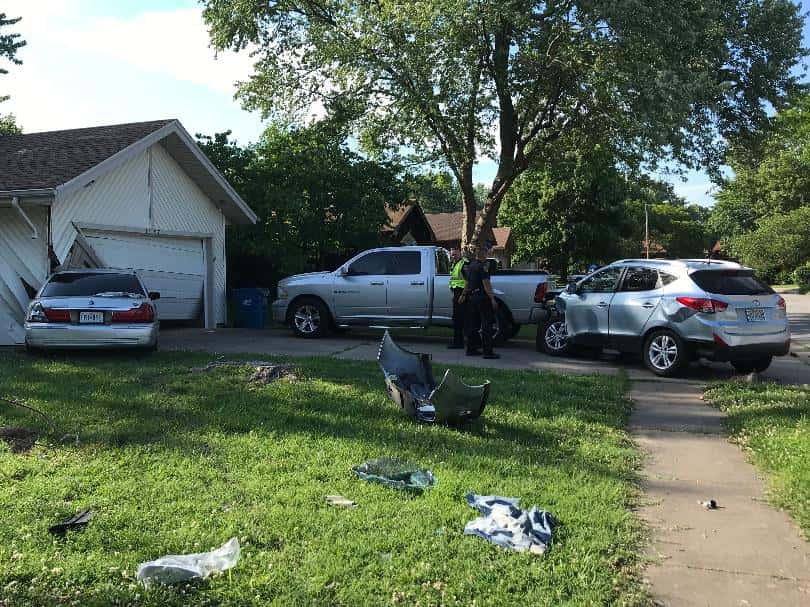 A hit and run car crash in Springfield left one car stuck into the side of a nearby home.
Police say a silver sedan traveling northbound Sieger Drive ran a stop sign and hit an SUV at around 4:30 pm. Both cars were sent into the property of a nearby home by the impact. The sedan hit the garage and the SUV hit a nearby car.
Police arrested the driver of the Sedan after he attempted to run from the incident.
No one in the home was injured. Estimates on repair costs to the garage are around 10,000 dollars.
Photo Credit: KY3