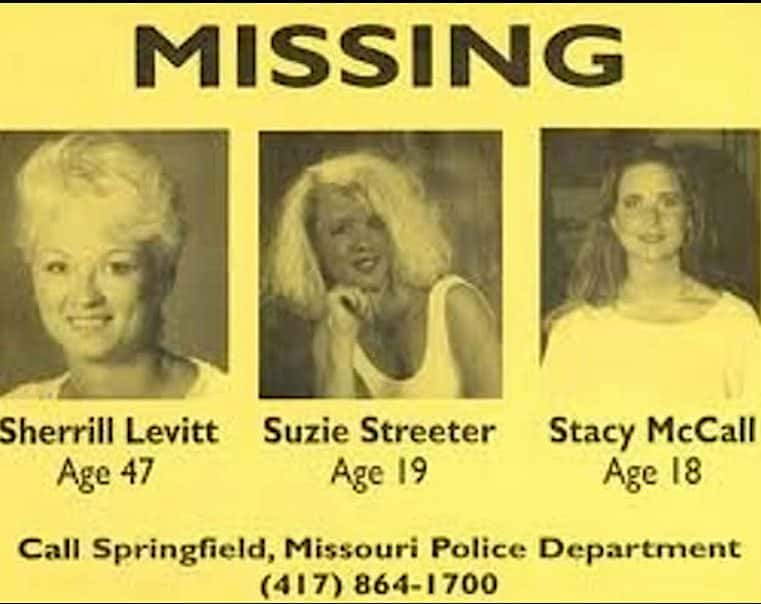 It's a day the Springfield community will never forget: On June 7th, 1992, Suzie Streeter, Sherrill Levitt, and Stacy McCall disappeared from a home on Delmar near Glenstone in Springfield.
All of their personal belongings were left behind and there were no signs of a struggle, other than a broken porch light at the front door of the house at 1717 East Delmar.
Thousands of leads later, there's been no sign of the women and no one has been arrested in connection with their disappearance.
A bench inside the Victims Memorial Garden at Phelps Grove Park in Springfield was dedicated to the women.
The case has been featured over the years on shows like 48 Hours, Unsolved Mysteries and America's Most Wanted.
In 2011, Investigation Discovery aired "The Springfield Three" on its "Disappeared" series.