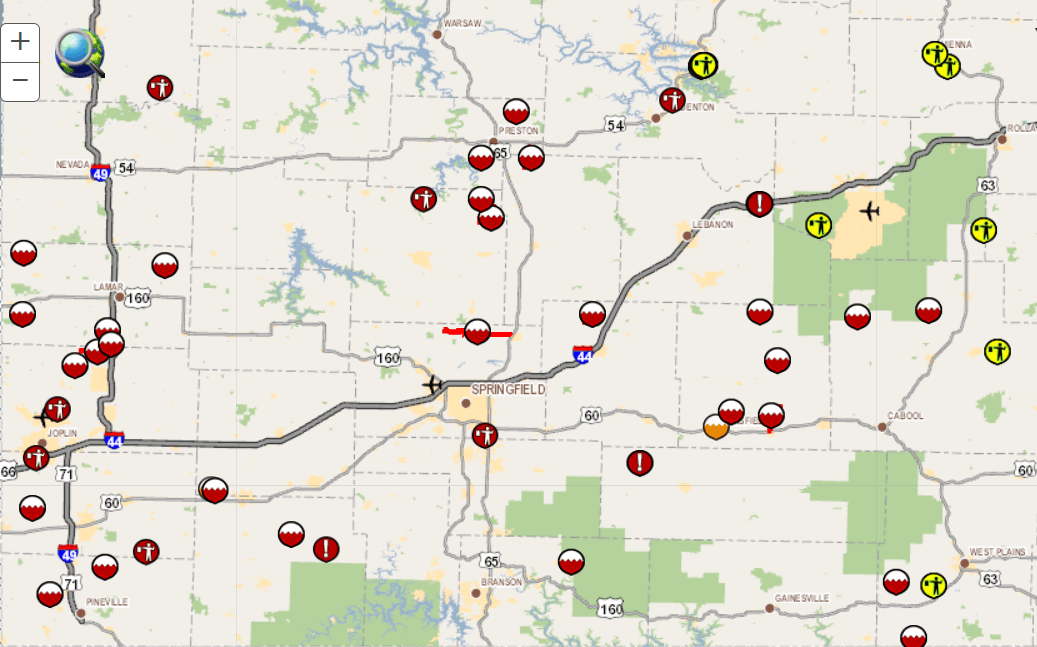 Flooding across the Ozarks could affect your Tuesday commute after two lines of severe thunderstorms made their way across southwest Missouri late Monday and overnight.
Some localized flash flooding could still be affecting lanes of traffic around Springfield still this morning.
North of Springfield, MoDOT is reporting Highway CC is closed due to flooding from Highway 13 all the way to Highway 65.
A Go Patrol spotter is reporting flooding in Nixa, on Tracker road just west of Highway 160.
In other parts of the Ozarks, Highway C is closed in both directions in McDowell in Barry County.
A section of Highway 97 in Pierce City in Lawrence County is closed south of Highway 37.
In McDonald County, Highway CC is closed just south of McNatt near Indian Creek, as well as Highway 97 west of Anderson.
A large section of Highway H west of Jasper is shut down from flooding.
Near Urbana, Highway P is closed south of Highway Highway 64, and Highway BB is closed north of Highway D.
In Webster County, Highway Y is shut down from flooding between Beach and Forkners Hill.
And in Wright County, Highway E is closed north of Highway 60 in Norwood.
To see all road closings and travel impacts in the state, visit the MoDOT Traveler Information Map.