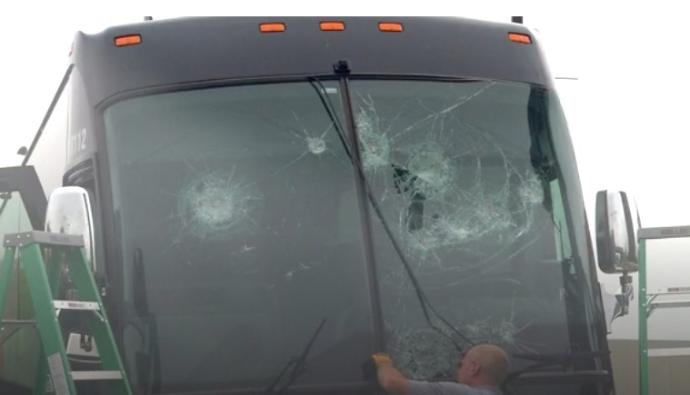 Police in Springfield have caught the vandal who was responsible with damaging the team bus for the Amarillo Sod Poodles.
The team with the Texas League is in town with a series against the Springfield Cardinals.
The bus driver says someone threw rocks at the windshield.
The name of the suspect hasn't been released.