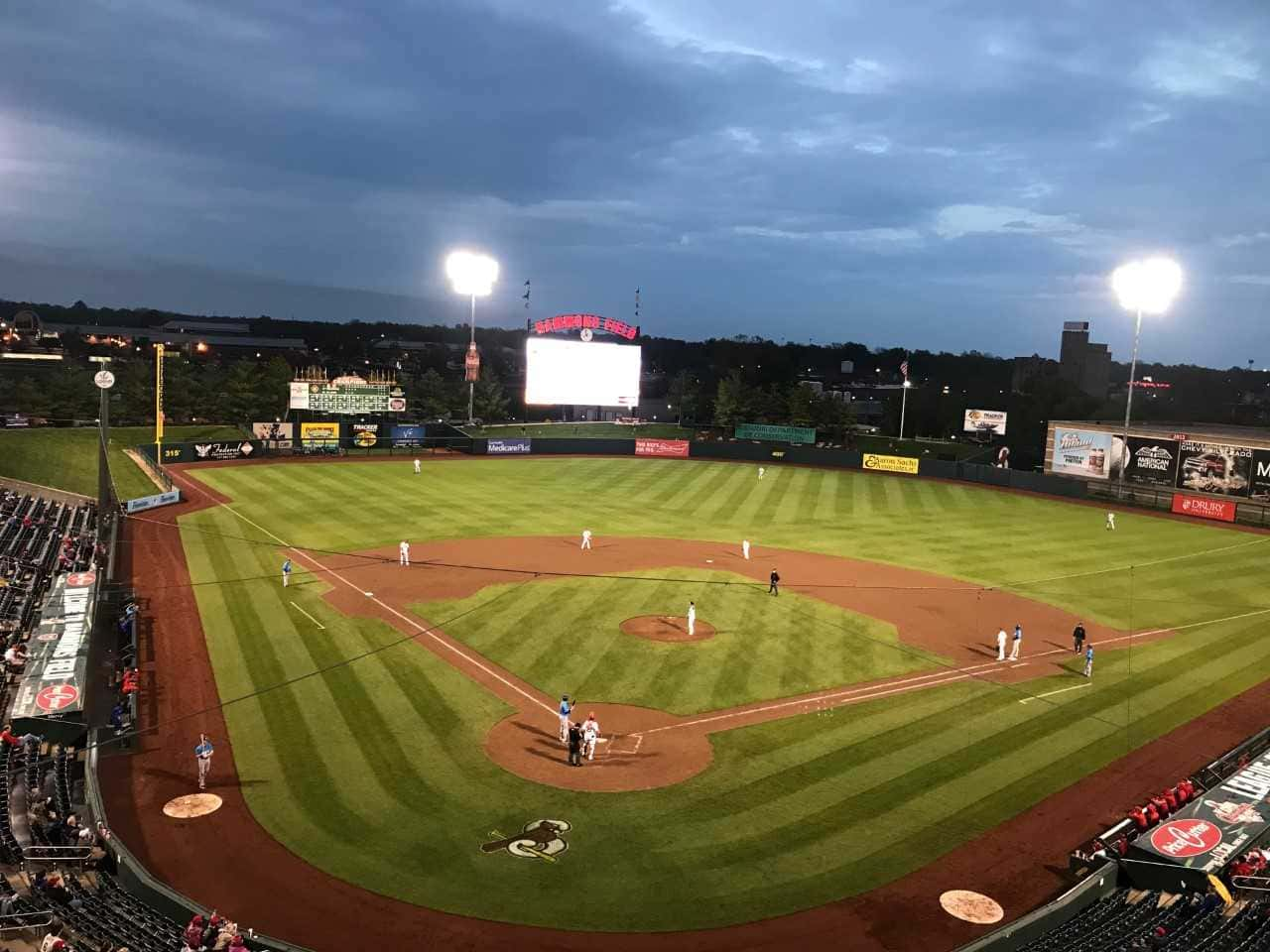 The Amarillo Sod Poodles used a three run fifth inning to down the Springfield Cardinals 9-6 on a rainy Tuesday night at Hammons Field.
Edward Olivares hit a two out double down the left field line off Cards starter Casey Meisner (0-2) that snapped a 6-6 tie.
Meisner struggled, giving up five runs on eight hits in four innings, walking two and striking out one.
He allowed a two run homer to third baseman Hudson Potts in the third inning.
Springfield trailed 5-1 going to the bottom of the fourth, but erupted for five runs to knot the contest 6-6.
First baseman Evan Mendoza hit a solo home run and pinch hitter Shane Billings clubbed a two run homer over the left field wall in the inning.
Kyle McGrath (1-0) got the win in relief for the Sod Poodles, working two scoreless innings in relief over starter Jesse Scholtens, who gave up six runs on six hits.
David Bednar pitched the final two innings for Amarillo to earn his first save.
Springfield brought the potential tying run to the plate in the bottom of the ninth following a walk to Kramer Robertson and a base hit by Scott Hurst.
But pinch hitter Brian O'Keefe and lead-off man Irving Lopez struck out, and Dylan Carlson grounded out to end the game.
Springfield drops to 6-13 overall and remains in last place in the Texas League North.
Amarillo improves to 8-11 on the season.
St. Louis Cardinal outfielder Tyler O'Neill started a Major League Rehab Assignment with Springfield Tuesday night, playing center field and going 0-3 with two strikeouts.
The series continues Wednesday with an 11:10 a.m. start as Austin Warner ( 0-2, 7.11 ERA) takes the mound for the Cardinals.
He'll be opposed by Amarillo's Lake Bachar (0-0, 3.00 ERA).
Amarillo Sod Poodles at Springfield Cardinals 4-23-19