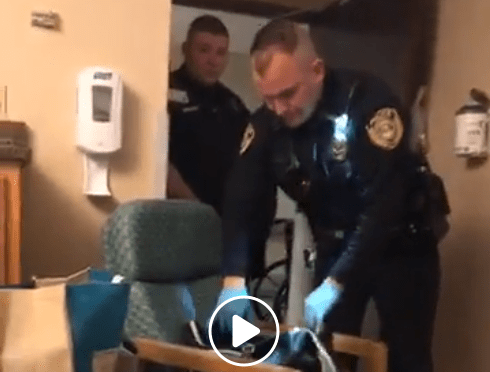 The Bolivar Police Department says it's sticking behind its officers' actions after a video of them searching through a terminal cancer patient's belongings received national attention.
Officers responded to Citizen's Memorial Hospital on March 6th after a call from a security guard who claims he smelled marijuana coming from Nolan Sousley's room. Four employees at CMH reported the smell.
Sousley has stage 4 pancreatic cancer. He says he does use CBD and THC oil for pain.
Sousley says he didn't have the THC oil in the hospital with him, although officers say there was one bag Sousley did not let them search.
CBD products are legal in Missouri. Legal medical marijuana use will begin in June this year.
After the story and video of the search was picked up by local stations, as well as NBC News, the city Bolivar, police and CMH released statements regarding the incident.
Bolivar Police and the city says officers did their job the way they were supposed to do it. The Police Department told KY3 News, they treated this police call like they do every one. "you call us, we're coming… and we'll sort it out when we get there."
Citizen's Memorial Hospital first released a statement on Facebook, apologizing to the patient and his family.
After the story went viral, they responded to KY3 News with this statement:
"We are still completing our investigation. We've interviewed several staff members and four CMH employees smelled the odor of what was thought to be marijuana. Smoking or vaping any substances are prohibited at the hospital for many reasons one of which is it can harm other patients with respiratory illnesses.
Pursuant to protocol the nursing staff called security to investigate the odor. Unfortunately, the security guard had no knowledge of the patient's condition. In hindsight we could have communicated better with security and attempted to handle the situation internally."