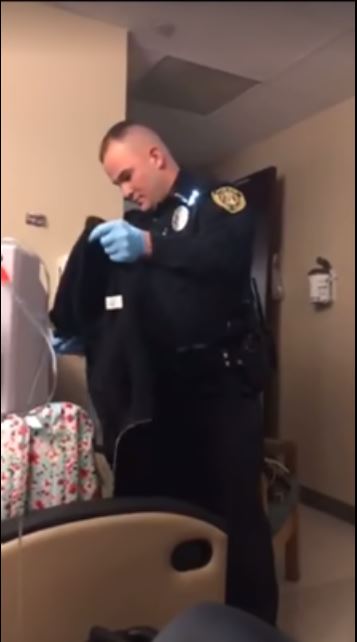 A stage-four cancer patient in Bolivar Citizens Memorial Hospital was subject to a search for marijuana while he was trying to sleep.
Nolan Sousley says he was trying to rest when police barged into his room and started searching his belongings. The hospital security guard claims he smelled marijuana.
A Facebook Live video from Nolan's Tribe of Warriors Against Cancer shows guards coming into the room with the lights off and searching through bags. You can hear Sousley say he did have THC oil, but he took it out of the hospital.
Sousley says he has never smoked marijuana but does take CBD and THC oil to help with the pain. Officers found only CBD oil, which is legal in Missouri.
Citizen's Memorial Hospital has since released a statement regarding the search on it's Facebook page.
"Respect is part of our core values. Our actions in this recent event did not reflect who we are as an organization. We pride ourselves in providing compassionate care to all patients and we fell short of expectations. We apologize to our patient and his family and friends who were affected by our actions. We are reviewing the incident and will retrain our employees in the core values and the importance of respect and dignity to our patients and the community."