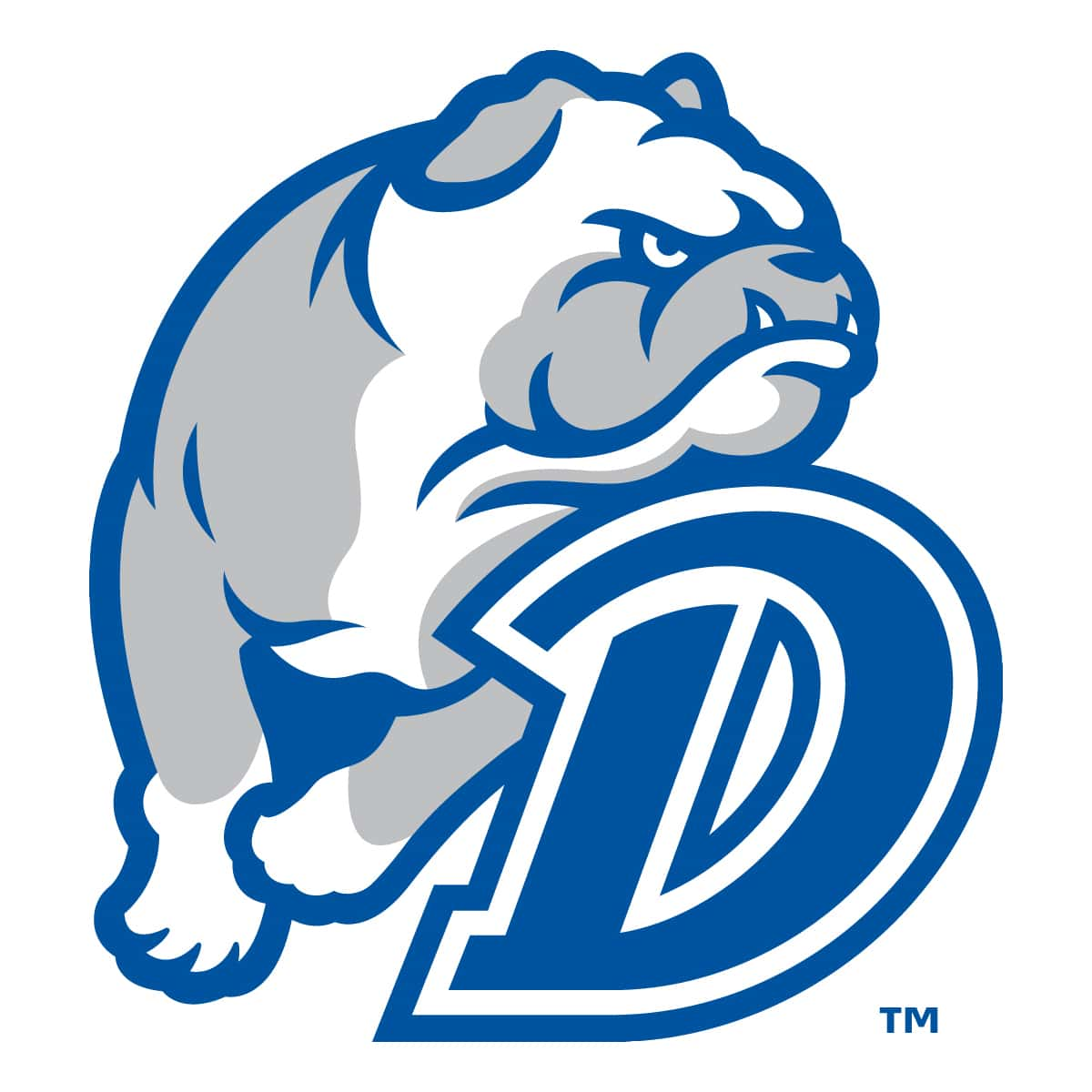 ST. LOUIS – Drake, which clinched its ninth Missouri Valley Conference women's basketball regular-season title in program history, has earned the No. 1 seed in next week's MVC Tournament. The No. 22/23 Bulldogs finished the regular-season with a record of 25-5, including a third-straight outright league title. Drake becomes the first team since Missouri State to win three-straight outright titles when the Lady Bears won six-straight outright crowns from 1990-91 through 1995-96.
Missouri State (16-2 MVC) and UNI (12-6 MVC) are the second and third seeds, respectively. The Lady Bears have won six of seven heading into the tournament. Illinois State (11-7 MVC) and Bradley (10-8 MVC) earned the No. 4 and No. 5 seeds, respectively.
This year's tournament – the 12th neutral-site event in the conference's history – begins on Thursday, March 14, at TaxSlayer Center in Moline, Illinois. The top seed has won the conference tournament in 19 of 33 seasons and a team that has won or shared the regular-season title has gone on to win the tournament title 22 times. Top seeds have five runner-up finishes. Teams seeded No. 2 have won the tournament four times and finished as the runner-up 12 times.
The tournament, which features nine games over four days, culminates on Sunday, March 17, with a the title game airing live on The Valley on ESPN at 2:00 p.m. (CT). Both semifinals on Saturday, all four quarterfinals on Friday and the two opening round games on Thursday will also be available live on The Valley on ESPN.
Missouri State has won the most MVC Tournament titles, 10, of any Valley school, its last coming in 2016. Drake has claimed seven tournament titles and will look for a third-straight championship next week in Moline.
2019 Missouri Valley Conference Women's Basketball Tournament
Thursday, March 14 — Session I
Game 1 — #8 Indiana State (11-18, 5-13 MVC) vs. #9 Valparaiso  (7-23, 3-15 MVC), 4 p.m. [The Valley on ESPN]
Game 2 —  #7 Loyola (12-17, 6-12 MVC) vs. #10 Evansville (4-25, 2-16 MVC), 7 p.m. [The Valley on ESPN]
Friday, March 15 — Session II
Game 3 — #1 Drake  (25-5, 17-1 MVC) vs. Winner Game 1, 12 p.m. [The Valley on ESPN]
Game 4 — #4 Illinois State (18-11, 11-7 MVC) vs. #5 Bradley (20-9, 10-8 MVC), 2:30 p.m. [The Valley on ESPN]
Friday, March 15 — Session III
Game 5 — #2 Missouri State (20-9, 16-2 MVC) vs. Winner of Game 2, 6 p.m. [The Valley on ESPN]
Game 6 — #3 UNI (19-11, 12-6 MVC) vs. #6 Southern Illinois (15-14, 8-10 MVC), 8:30 p.m. [The Valley on ESPN]
Saturday, March 16 — Session IV
Game 7 — Winner Game 3 vs. Winner Game 4, 1:30 p.m. [The Valley on ESPN]
Game 8 — Winner Game 5 vs. Winner Game 6, 4 p.m. [The Valley on ESPN]
Sunday, March 17 — Session V
Championship — Winner Game 7 vs. Winner Game 8, 2 p.m. [The Valley on ESPN]
Provided Courtesy of  Missouri State University's Department of Communications