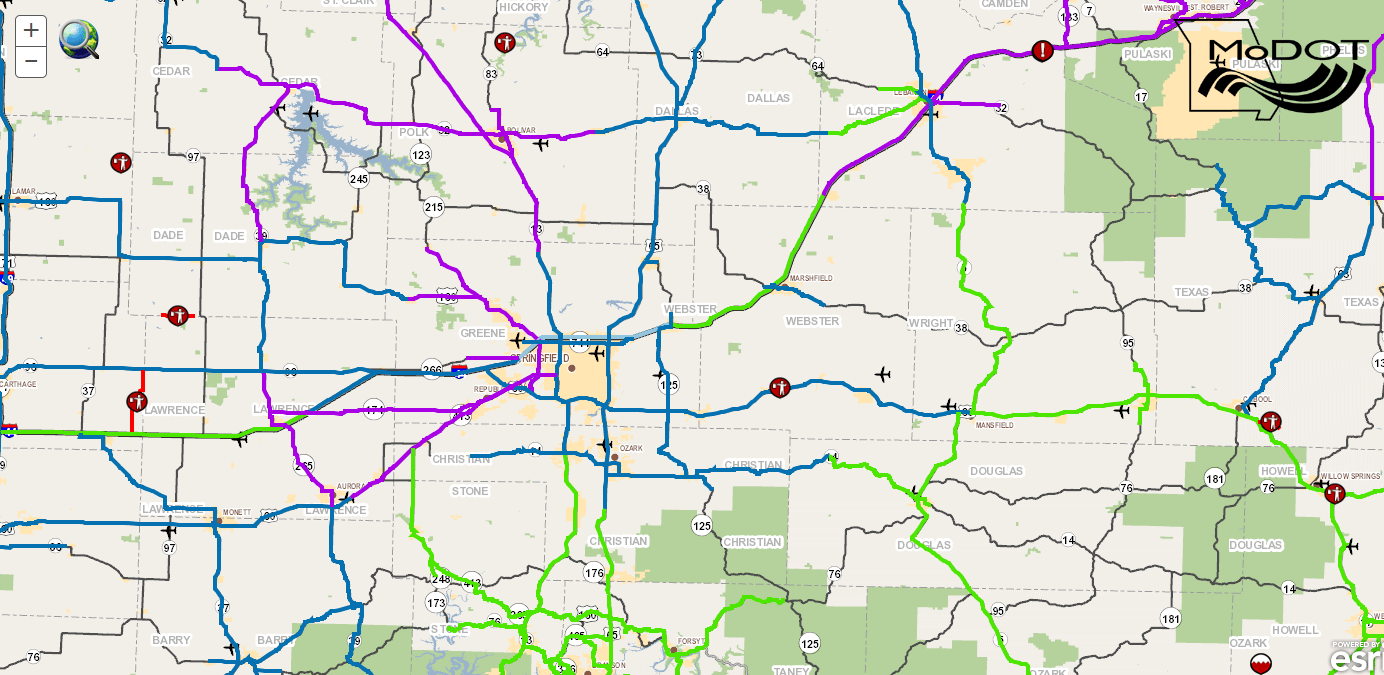 Dangerous road conditions are causing numerous crashes around the Ozarks Thursday morning after freezing rain fell overnight.
Black ice seems to be the main issue on major roadways and highways in the area. Drivers are being urged to pay attention and use caution during the morning commute.
Many crashes are also affecting morning traffic, including slide off and injuries crashes along I-44. Multiple vehicles are in the median and ditch near the 91 and 92 mile marker on eastbound I-44, as well as crashes on westbound I-44 near the Republic and Bois D'Arc exit and the Halltown exit.
In Springfield, a crash on the on ramp to EB I-44 from Glenstone, also a crash on West Kearney near the airport.
Past the airport, crews reporting ice completely covering Highway EE, west of Springfield.
Bus drivers saying Sunshine and Zimmer Road is completely covered in ice.
You'll need to completely avoid Highway 413 between republic and Billings right now, reports of a 10 car pile up in the eastbound lanes.
A Go Patrol spotter says you'll see multiple slide offs along Highway 13, towards Bolivar north of Springfield.
A crash being reported in the middle of Rogersville at Highway 60 and Mill Street.
A roll over crash also being reported on Highway 60 in Republic near Illinois Ave.
Stay safe this monring. Make sure to watch out for slicks spots and keep an eye on the MoDOT Traveler Information Map.