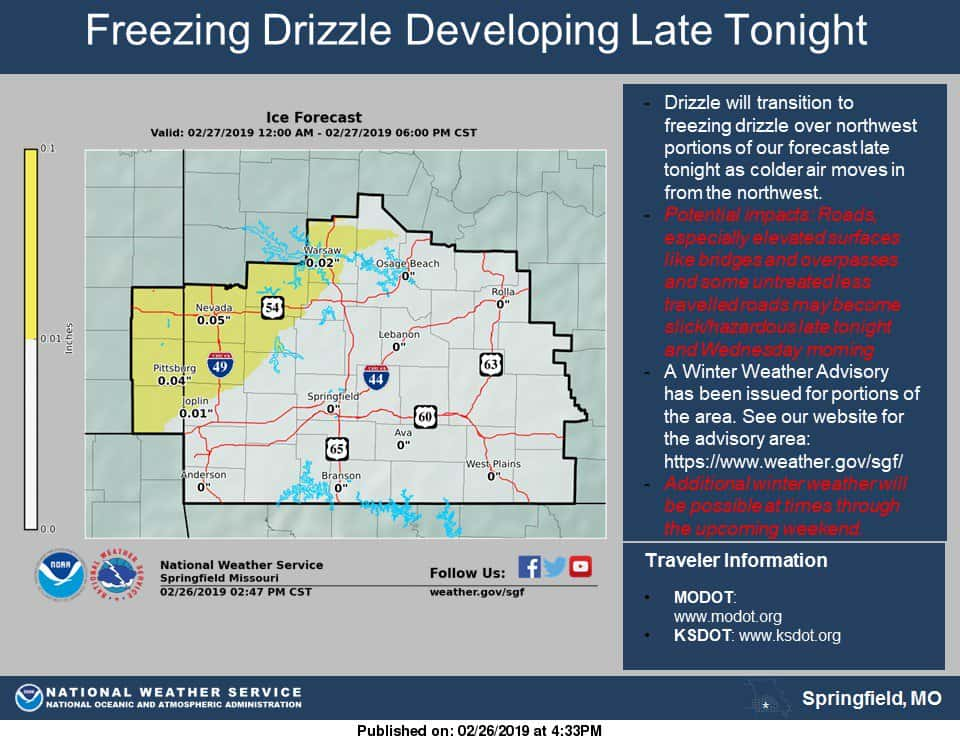 The National Weather Service has issued a winter weather advisory for Barton, Ceder, Dade, Jasper, Hickory, and St. Claire counties. The Weather Service expects some freezing drizzle in the area early Wednesday morning to early Thursday morning.
They warn that some areas to the south east of those counties could also see freezing rain as temperatures drop in the evening and overnight hours on Wednesday.
Here is a link to the MoDOT Traveler Information Map, in case you need to be out in these areas during freezing weather.