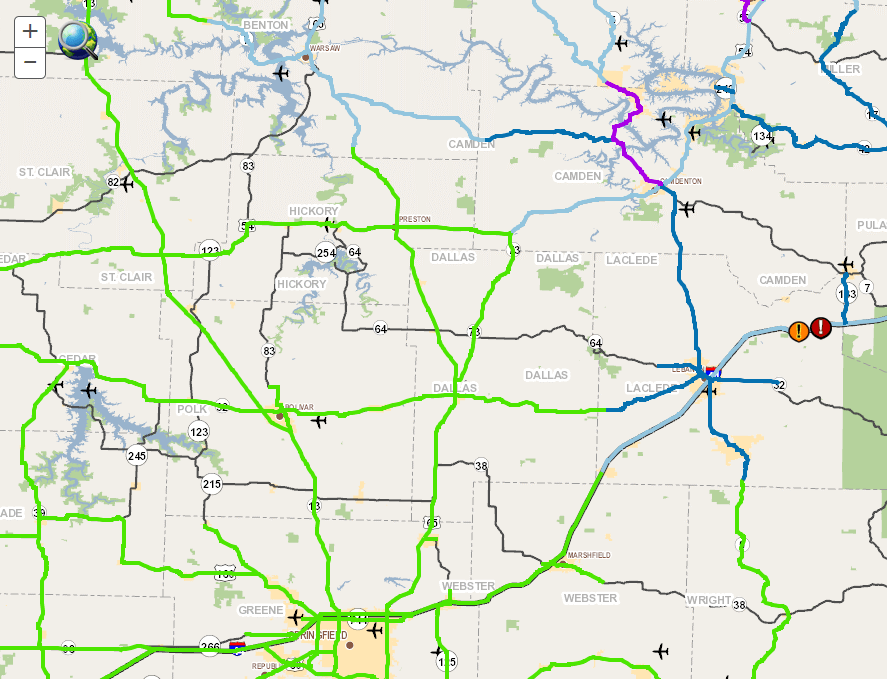 Although the Springfield area mostly got hit with rain overnight, some roads north of the city could be slick this morning.
MoDOT is reporting mostly clear roads on I-44 east of Conway all the way up to St. Louis. Some spots including overpasses and bridges could be slick.
Partly covered roads are being reported around Lebanon, including all along Highway 5. The Highway becomes comnpletely covered in spots as soon as you get to Camdenton.
The Kansas City area looks to have been hit the worst, with almost all major roadways showing completely covered with ice or snow this morning.
To check road conditions statewide, please use the MoDOT Traveler Information Map.