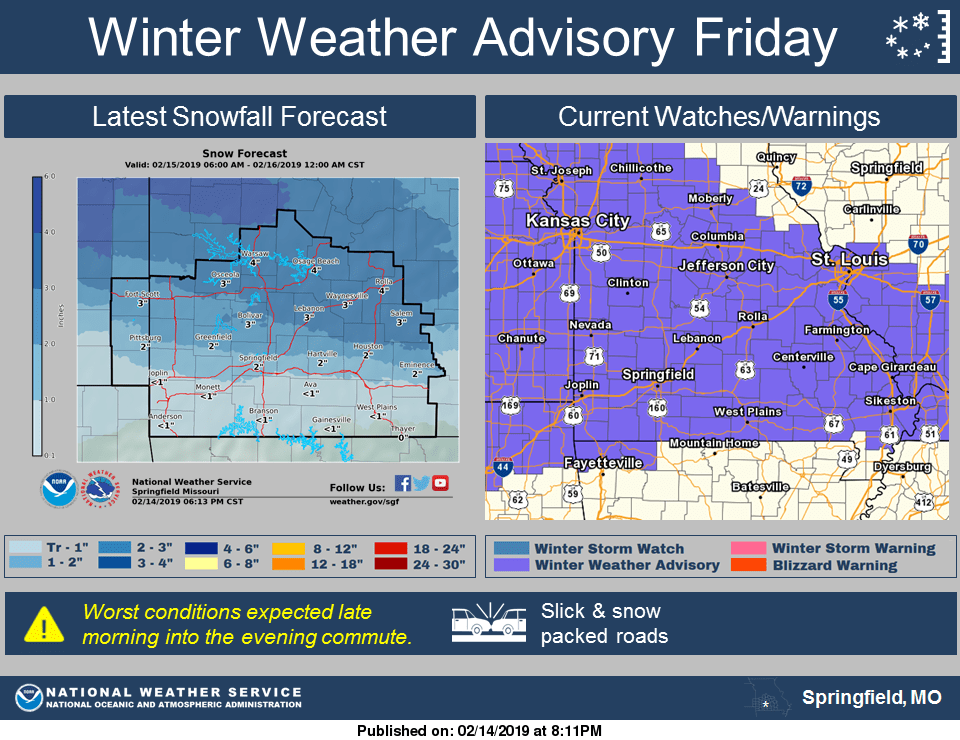 Winter Weather is expected to hit the Ozarks from around mid to late morning and after 8 or 9 o'clock in the morning.
Along the Missouri/Arkansas border we are expecting more freezing rain of less than a quarter inch of ice. The U. S. 60 corridor, on the other hand, could be seeing up to two inches of sleet and snow.
The wintry weather is expected to continue until later tonight.