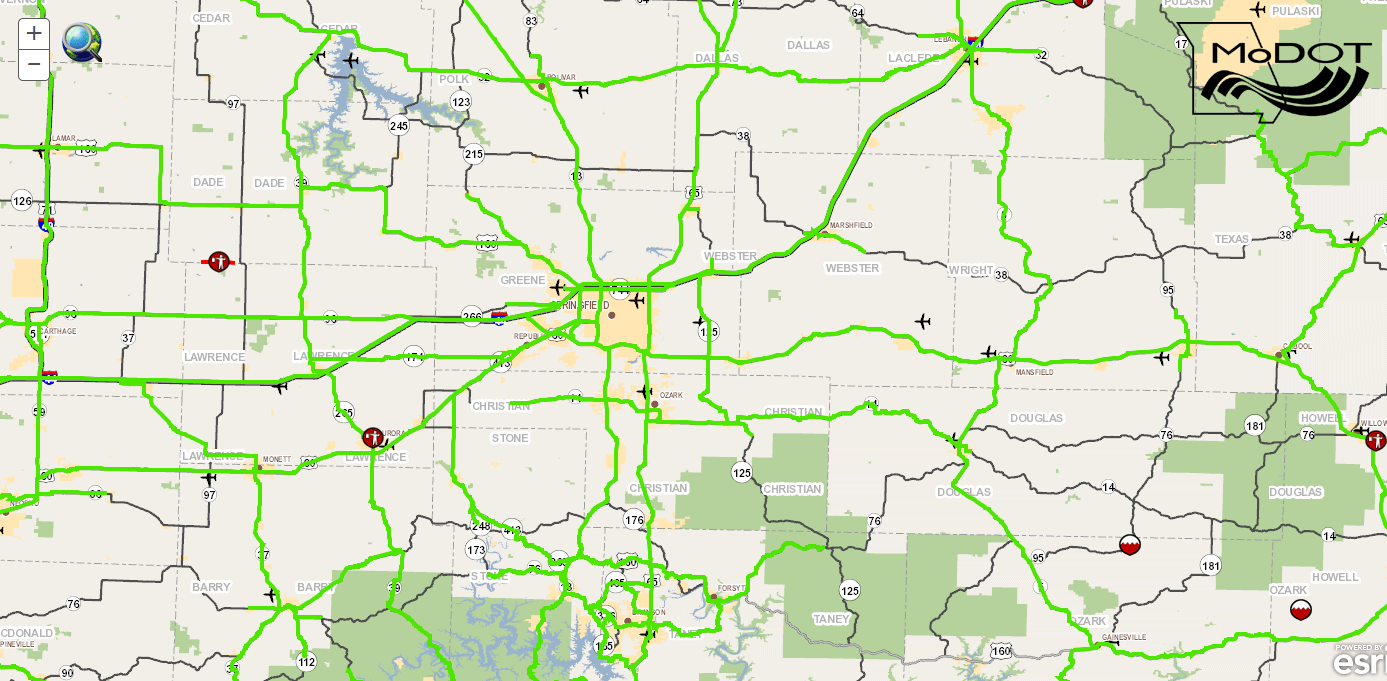 Roads will quickly become dangerous this afternoon with expected freezing rain, sleet and snow in the Ozarks today.
The National Weather Service says drivers should plan on plan on slippery road conditions. The hazardous conditions could impact the evening commute.
A Winter Weather Advisory for counties in the Ozarks goes from 9 a.m. until midnight tonight.
A wintry mix of snow, sleet and freezing rain will overspread southeast Kansas and the Missouri Ozarks. Locations along the Arkansas border are expected to receive between one and two tenths of an inch of ice, along with a dusting of sleet and snow.
Areas from Joplin through Springfield and towards Eminence will receive around an inch of snow with up to a tenth of an inch of ice, while areas across central Missouri will see 2 to 4 inches of snow along with a glaze of ice.
The National Weather Service says wind chills will fall into the single digits and teens during the overnight hours tonight.
To check the latest road condition across the state, you can follow the MoDOT Traveler Information Map.