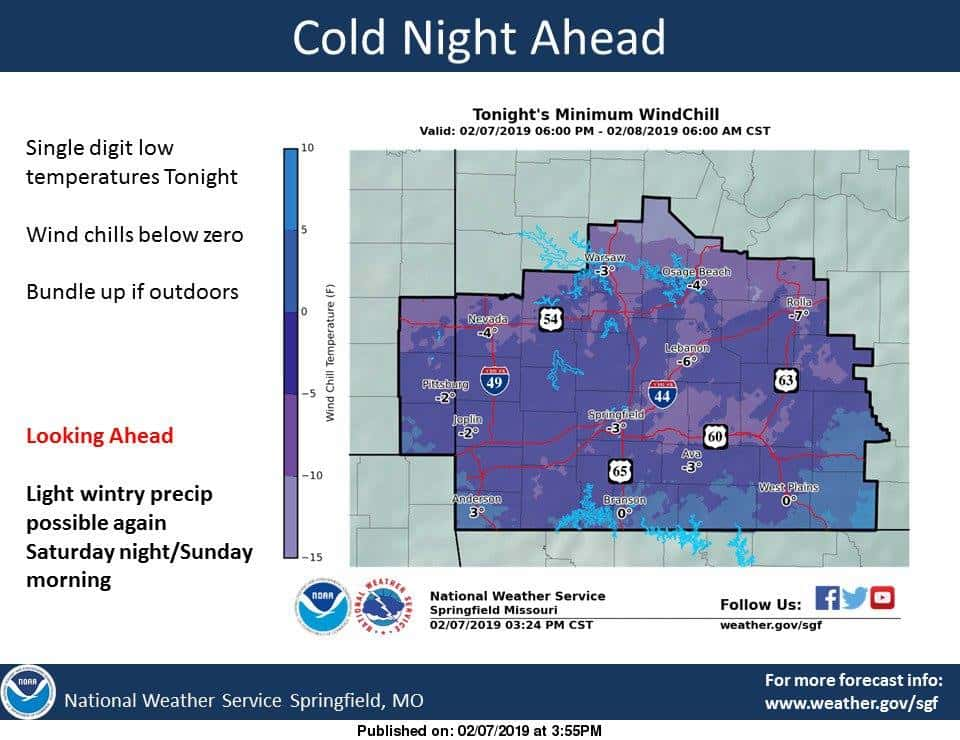 We're in for a cold night across the Ozarks tonight.
Flurries and freezing drizzle are in the forecast for the rest of today.
The National Weather Service says some places could get a light dusting of snow, but most places won't get any accumulation.
Temperatures could be in the single digits tonight, with wind chills below zero.
There could be some slick spots from black ice.
For the latest on the road conditions, check out the MoDOT Traveler Info Map.