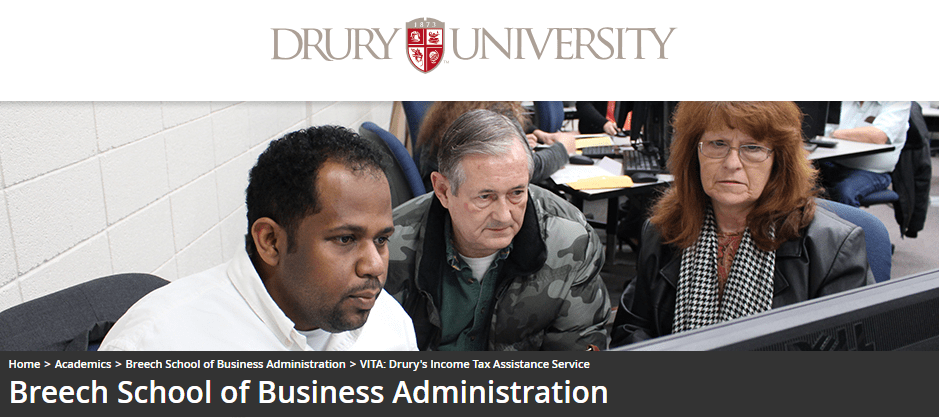 Drury University accounting students will providing the service through the IRS Volunteer Income Tax Assistance (VITA) site.
Workers at the VITA clinic are not allowed to do tax returns for taxpayers with the following issues.
– Bankruptcy or insolvency during the tax year
– Rental property
– Self-owned business with inventory
– Self-owned business with a loss
– Self-owned business with depreciable property
– Forgiveness of credit card debt with an amount listed in Box 3 of the Form 1099-C (proof of forgiveness of debt)
– Tax returns for non-US citizens
The clinics will be held on the following dates and times.
Monday, February 4 – 4:00 to 8:00 p.m.
Monday, February 11 – 4:00 to 8:00 p.m.
Friday, February 15 – 4:00 to 9:00 p.m.
Saturday, February 16 – 10:00 a.m. to 4:00 p.m.
Friday, February 22 – 4:00 to 9:00 p.m.
Those interested must bring a photo ID and social security cards for all taxpayers and dependents. They also must be prepared with W-2s, 1099s, 1095-A marketplace insurance statements, 1098-T tuition statements student loan interest statements,
Social Security statements, and other documents which indicate that you need them for tax purposes. Lastly, they need to have last year's tax return and information showing the amount of any state income tax refund received last year.
For more information, click here.