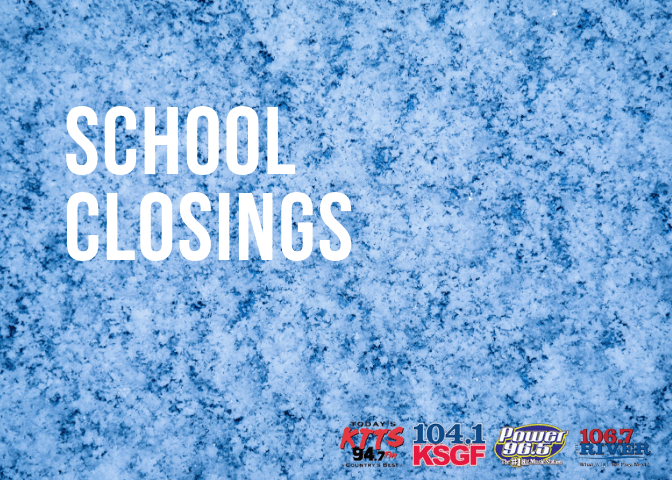 Extremely cold weather and up to two inches of snow have forced many schools in the Ozarks to call off class Wednesday.
Springfield Public Schools are closed, but district offices are open. 12-month employees should report to work.
Bolivar, Marshfield, Nixa, Ozark and Republic are some of the larger districts closed, as well as dozens of other smaller schools in southwest Missouri.
Missouri State University is closed Wednesday, with no day and evening classes. Offices are also closed.
Drury University in Springfield is closed, as well as O-T-C.
Get the complete school closing list as it updates by downloading the new KTTS app.
Click here for iPhone download.