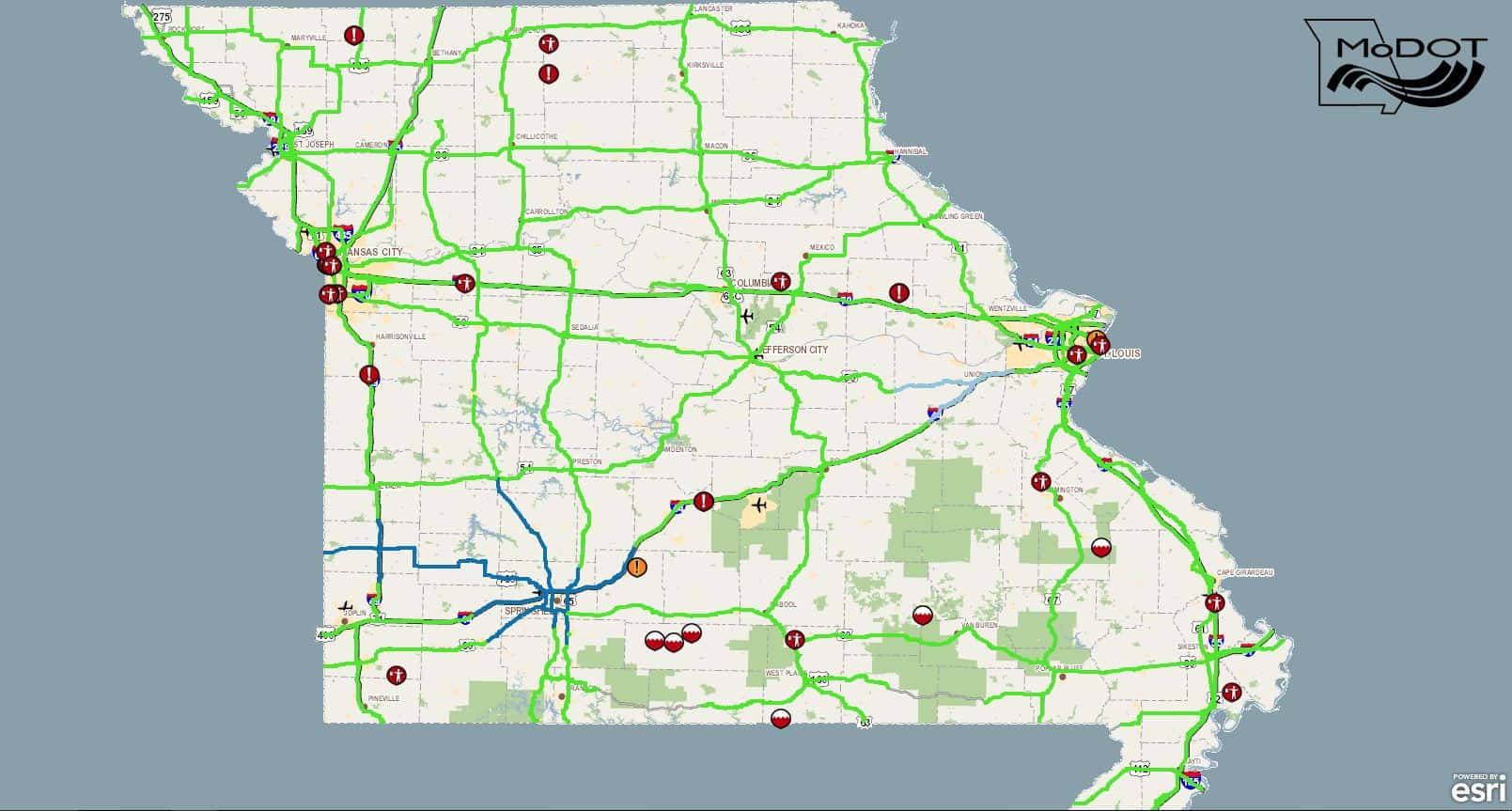 Most roads to the northeast of Springfield are partially covered by snow, according to the MoDOT traveler information map.
Springfield roads have been covered by snow, but no reports of ice have yet surfaced.
Bitter wind chills are expected tonight, with some areas hitting 20 below.
Check on the Missouri Department of Transportation Traveler Map here.