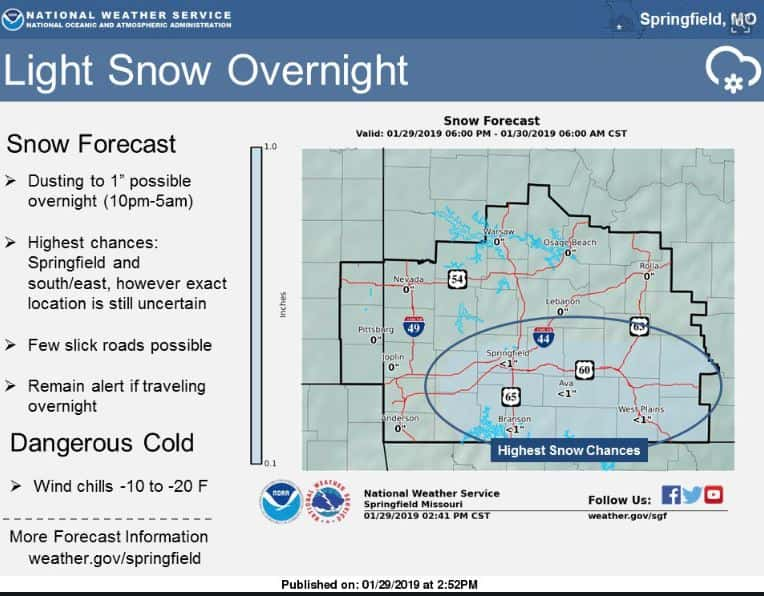 Expect brutal wind chills and maybe even a little snow tonight.
The National Weather Service says the biggest threat will be wind chills.
They could range from zero in southwest Missouri to between -20 and -24 degrees in central Missouri.
Up to an inch of snow is possible in Springfield and some areas to the south and east.
That could create some slick spots, so be sure to check MoDOT's Traveler Information Map for the latest on the road conditions.
Light snow potential overnight for some and bitterly cold wind chills #sgf #mowx #kswx #ozarkswx #midmowx pic.twitter.com/WwFO0lX3QF

— NWS Springfield (@NWSSpringfield) January 29, 2019