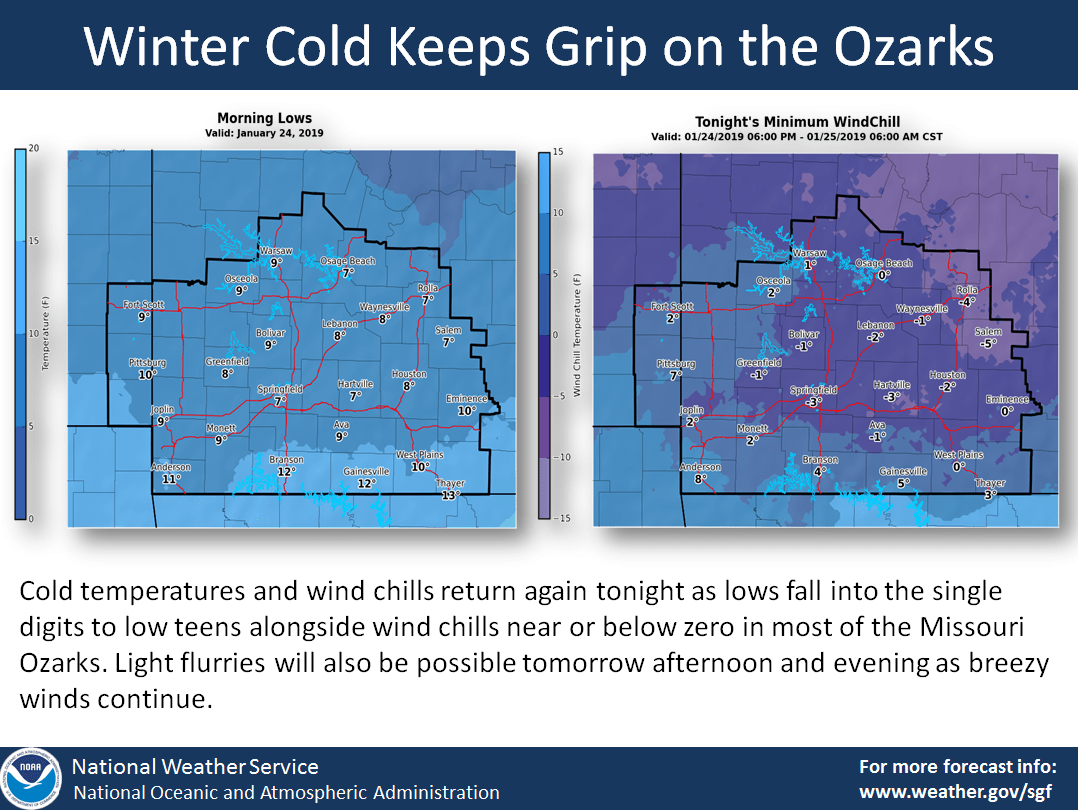 Some of our coldest weather of the season will move into the Ozarks overnight.
Meteorologist Cory Rothstein with the National Weather Service in Springfield, says temperatures will continue to be frigid overnight and throughout the morning Friday.
"Along with the low temperatures, we'll see wind chills getting into the negative single digits for areas north of I-44 and down towards the Arkansas border," says Rothstein.
Snow flurries are also in the forecast in the late afternoon into the evening on Friday but low accumulation is expected.
"Around the morning rush hour, temperatures will still be in the single digits. However, we should warm up by the afternoon hours a little," says Rothstein. " The snow should be a minor impact on roads because we're expecting little to no accumulation."