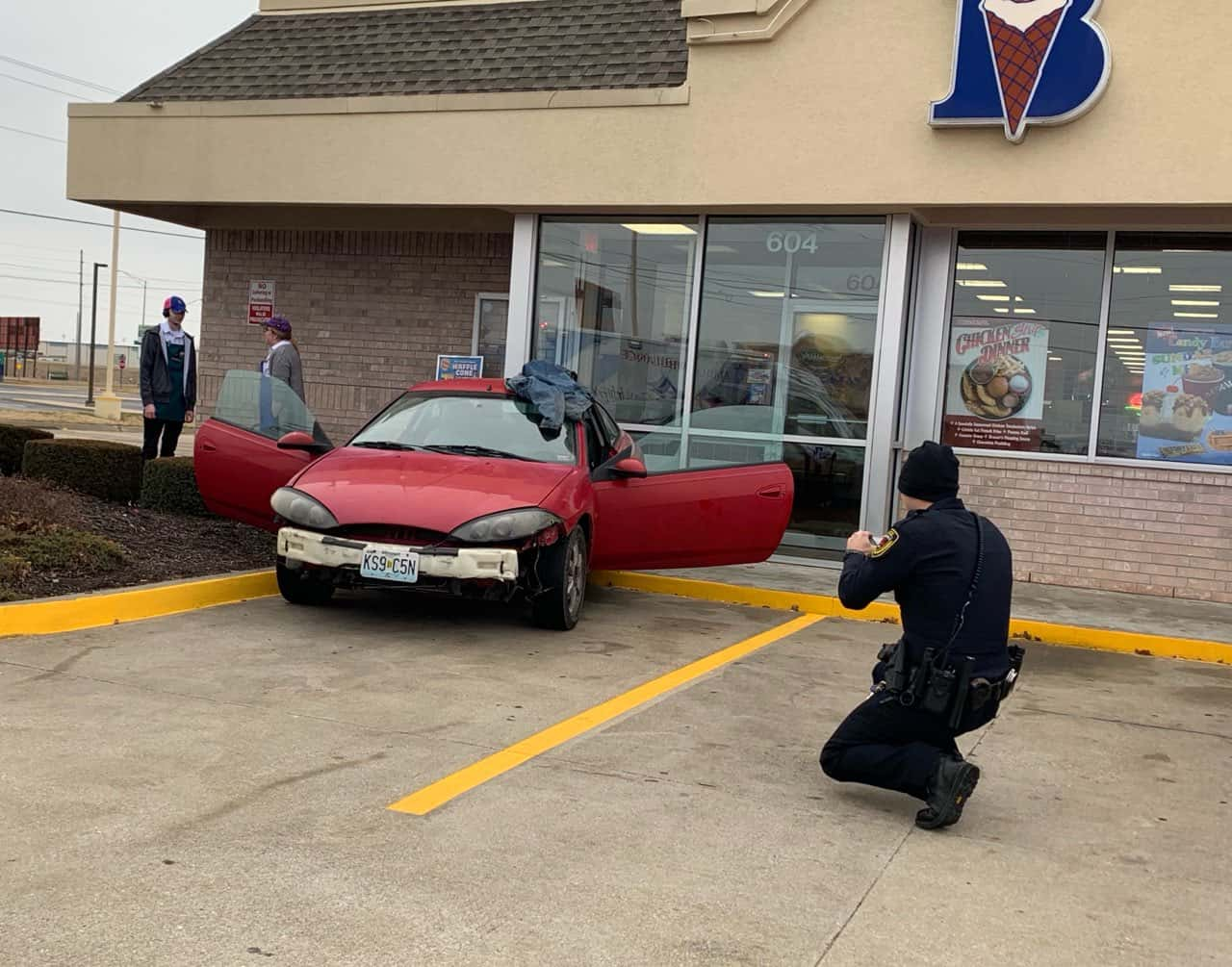 The side entrance to the Braum's on Glenstone was damaged Tuesday morning when someone backed into the building.
Witnesses say a vehicle backed into the glass entrance at the Braum's restaurant on Glenstone south of Chestnut Expressway in Springfield.
The driver, who was taken to the hospital, was said to be unconscious when crews got to the scene, but is now alert and any injuries are believed to be minor.
Police say no one in the restaurant was hurt. The car broke the glass at the side entrance to the store.