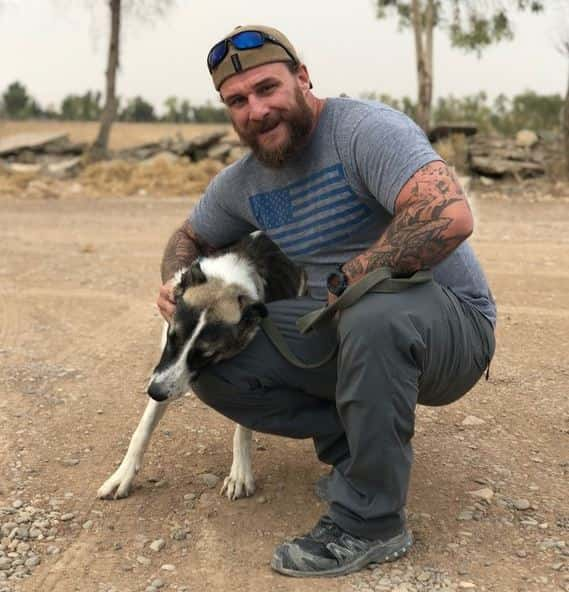 A civilian from St. Louis was one of the four Americans killed during a recent suicide bomb attack in Syria.
ISIS claimed responsibility for the attack that killed Scott Wirtz.
Wirtz had been an operations support specialist for the Defense Intelligence Agency since 2017.
Here's more from the DIA:
Scott A. Wirtz, a Defense Intelligence Agency civilian, died on Jan. 16, following a terrorist attack in Manbij, Syria, while supporting Operation Inherent Resolve, the Department of Defense confirmed.
Wirtz, 42, a native of St. Louis, was assigned as an operations support specialist since February 2017, and served on multiple deployments. Operations support specialists manage, guide, and oversee human intelligence collection operations enabling DOD to meet national security information requirements.
"We are deeply saddened by the loss of this patriot," said DIA Director Lt. Gen. Robert P. Ashley, Jr. "This is a stark reminder of the dangerous missions we conduct for the nation and of the threats we work hard to mitigate. As President Lincoln described on the fields at Gettysburg, this officer gave the last full measure of devotion"
Wirtz served in the U.S. Navy and as a Navy SEAL. His military awards and decorations include the SEAL Insignia, Navy and Marine Corps Achievement Medal, Good Conduct Medal, National Defense Service Medal, Rifle Marksmanship Ribbon and Pistol Expert Medal. His DIA awards include the Secretary of Defense Medal for the Global War on Terrorism.
Wirtz was one of four Americans killed in the incident, DOD said in its public statement.
"We are thankful for the dedicated men and women of DIA who continue to put themselves in harm's way to keep the nation safe," Ashley said. "Our adversaries never grow tired, so our mission to provide seamless battlefield intelligence, which includes the deployment of DIA personnel to combat zones, never stops."