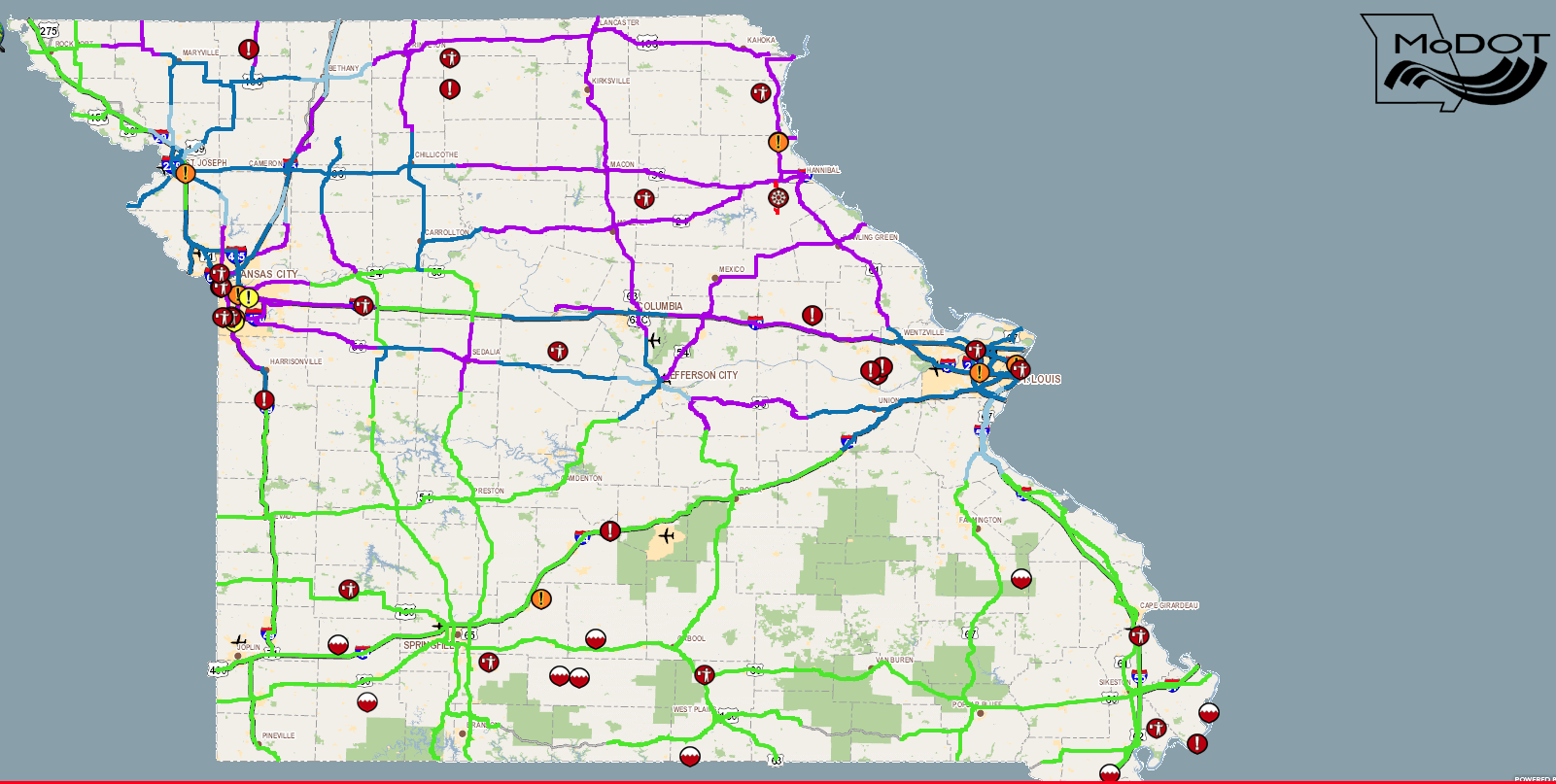 Update:
Crews have removed affected vehicles and plowed eastbound lanes of Interstate 44.  All lanes are now open.
Crews are urging drivers to avoid travel or if you have to travel east use extreme caution.
Many major routes in Missouri are still covered or partly covered.
Good news if you're headed east, but there is still precipitation falling. Take it slow and use caution if you must be out, particularly in the SL area. https://t.co/60p7crvjkt

— MoDOT Southwest (@MoDOT_Southwest) January 12, 2019
Previous Coverage:
MoDOT is advising people who are traveling eastbound on I-44 coming from Oklahoma should take the Highway 65 or exit 82 south.
Road crews say there's still a 6 to 8 hour delay near St. Louis..
And if you are already near St. Louis a detour at exit 251 is advised.
You can check the latest road conditions with the MoDOT's Traveler Information Map.

MoDOT Winter Weather